Sackville Waterfowl Park
New Brunswick, Canada
Blue Wing Teal
Teal are our smallest ducks. The Blue Wing teal drake is most easily identified by the white crescent between his eye and bill. Only when the bird flies or stretches his wing, as shown here, does it become apparent why they are called "blue wing."
This close-up shows the rather subtle colour variation in the drake's head. The side is a slate blue hue and there is a dark chestnut cap.
---
Green Wing Teal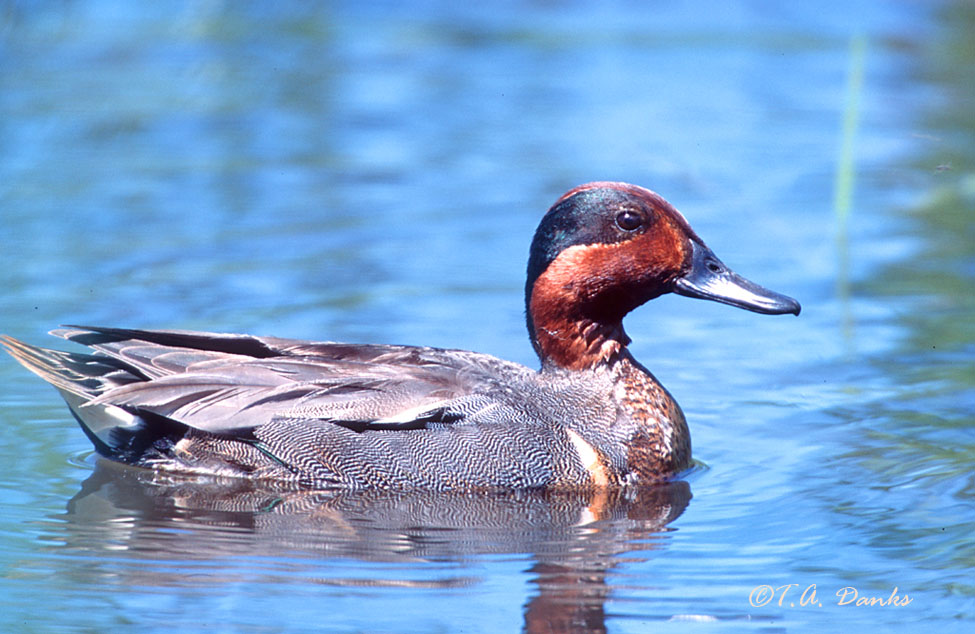 Our very smallest duck and my personal favourite. I saw them first sitting on the deserted sloughs of the Aishihik Road in The Yukon in the late 1960's. I loved them then and still do. No doubt most people consider the male woodies even prettier but it's hard to beat these petite guys for racy colours with their cinnamon heads and that iridescent green racing stripe.
You have to see them beside a "normal" size duck like a mallard to appreciate just how much smaller they are.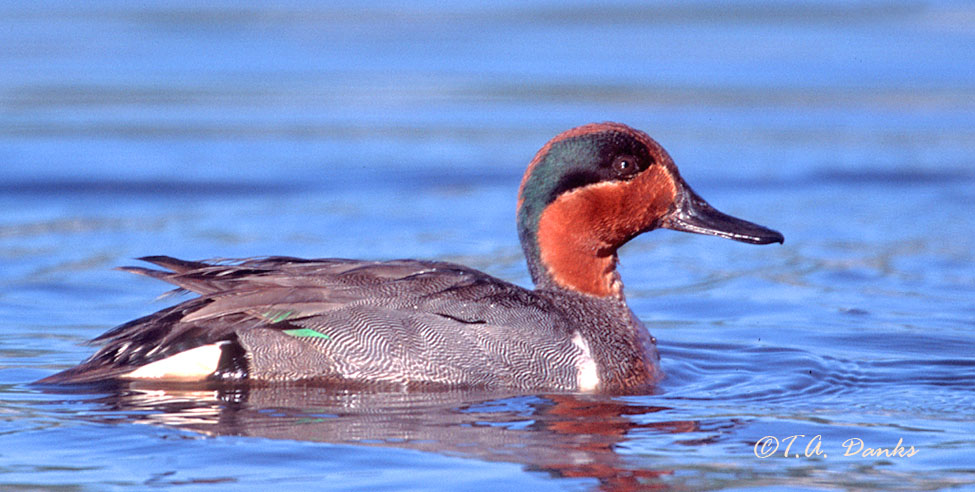 ---
Cinnamon Teal - Utah, 2004
Use "Back" button or Return to Terry's Home Page