Dall Ram, Yukon, 1973
---
I have many photos of these northern mountain sheep. In general I found the ewes easier to approach than the rams. Another difficulty is that these animals are studied near to death by wildlife biologists. Even in the early seventies, when this picture was taken, it seemed most of the rams carried unsightly collars affixed to them by the biologists. This guy, while certainly not the most magnificent of specimens, had avoided that indignity.
I am not totally certain as to where this was taken. I believe it was on Sheep Mountain near Mile 1064 of the Alaska Highway. However I could be mistaken as my record keeping is far from rigorous. It might have been taken in Denali National Park.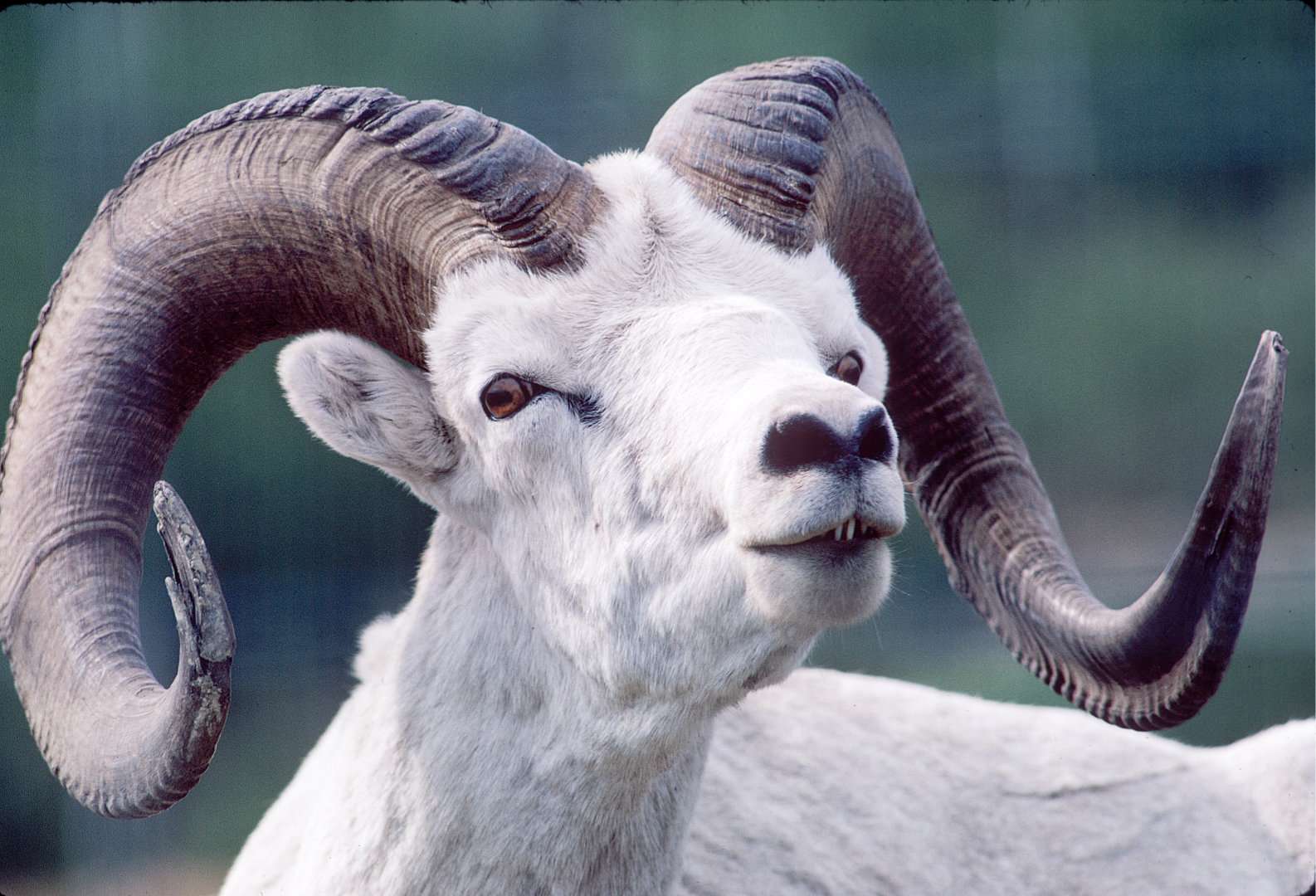 Well, well, well. Just after writing the above caption I pulled this slide from a tray. Magnificent animal but you see what I mean about those collars. These days it is a simple matter to "remove" the collar using image processing software but I will resist the temptation to do that.
Use "Back" button or Return to Home