Nahanni Mountains, Yukon Territory
This road was built to access a large tungsten deposit located in the Nahanni Mountains just over the Yukon border in the Northwest Territories. When I lived in the Yukon it was known as the Cantung Road after the name of the company that operated the mine - Canada Tungsten. The little community where the families of the mine employees lived was called simply, "Tungsten".
I had the misfortune to suffer a stupid accident with a sharp axe just a mile or two from this town. While far from life threatening, medical attention was certainly required and the nearest doctor was a long way away! There was a nursing station at Tungsten with a pair of nurses employed by the company to attend to medical emergencies at the mine. I threw myself and my lacerated hand on their mercy. They stitched me up, gave me a tetanus shot and sent me on my way. I was very grateful. I sent them a Christmas card that year . . . flowers were out in that florists don't deliver at the end of Nahanni Range Road!
I saw and photographed my first caribou on this road!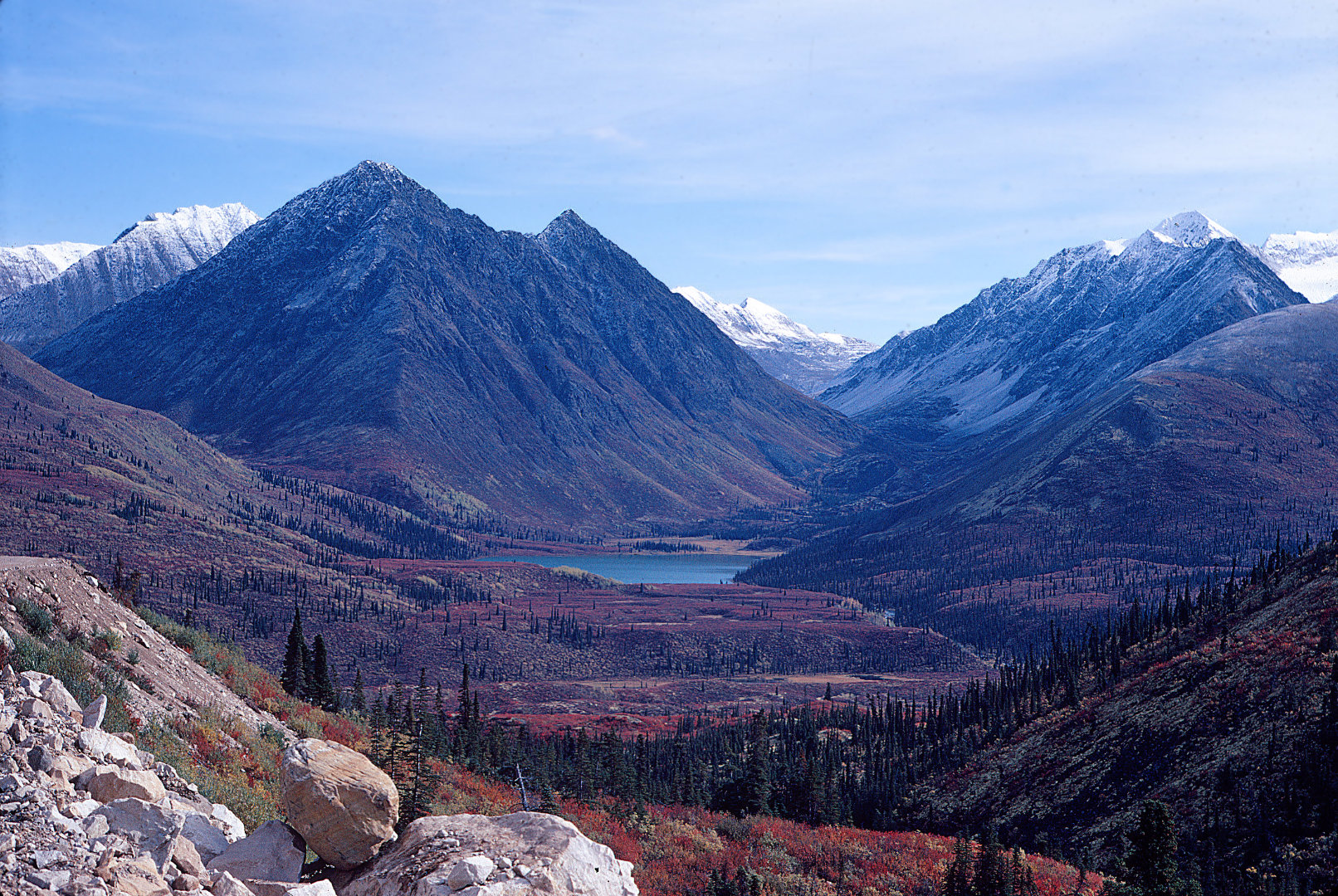 Nahanni Range Road, Yukon 1968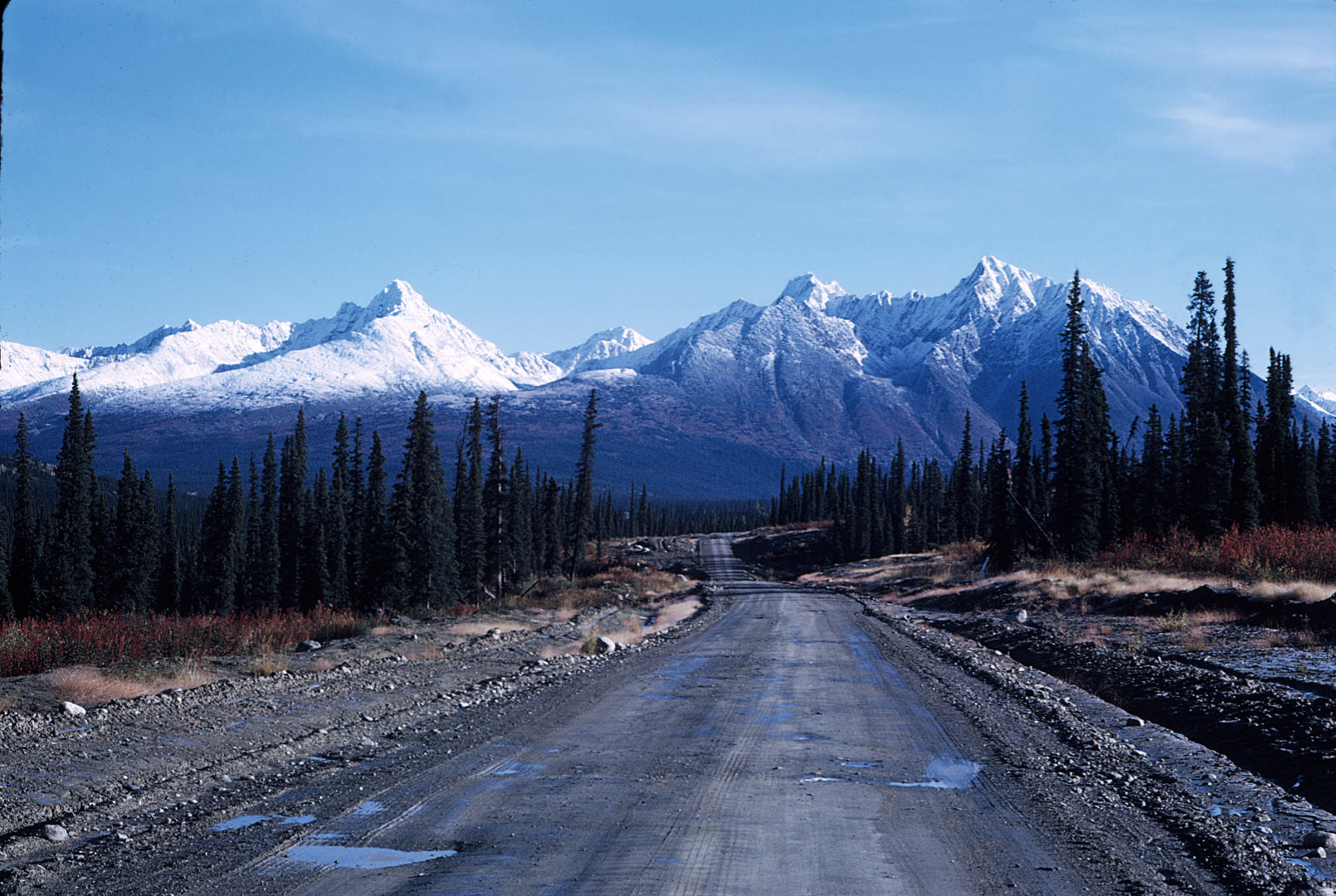 Welcome morning sunshine after a night of rain. . . with a sprinkling of fresh snow on the peaks too, a bonus!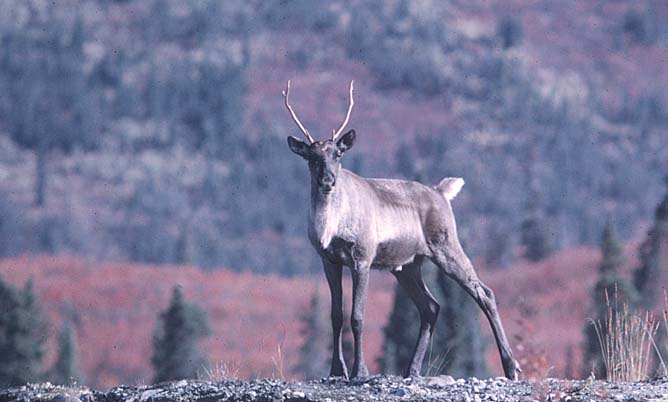 This is she . . . the first caribou I had ever seen. I have seen many since but I still remember this morning. Note that, in caribou, both sexes carry antlers. The female's are small . . . as in the picture.
Use "Back" button or Return Home