Widefield Image of the Monkeyhead and Jellyfish Nebulae in Ha/OIII and Ha Only
Imaged from Chiefland, FL, Winter, 2012.
The bright stars are mu and eta Geminorum with the supernova remnant known as The Jellyfish Nebula, IC443, lying near eta and the nebula IC444 lying near mu. The Monkey Head Nebula, NGC2174 shows brightly at the top, left. The small patch of nebulosity just below and left of The Monkey Head is Sh2-247.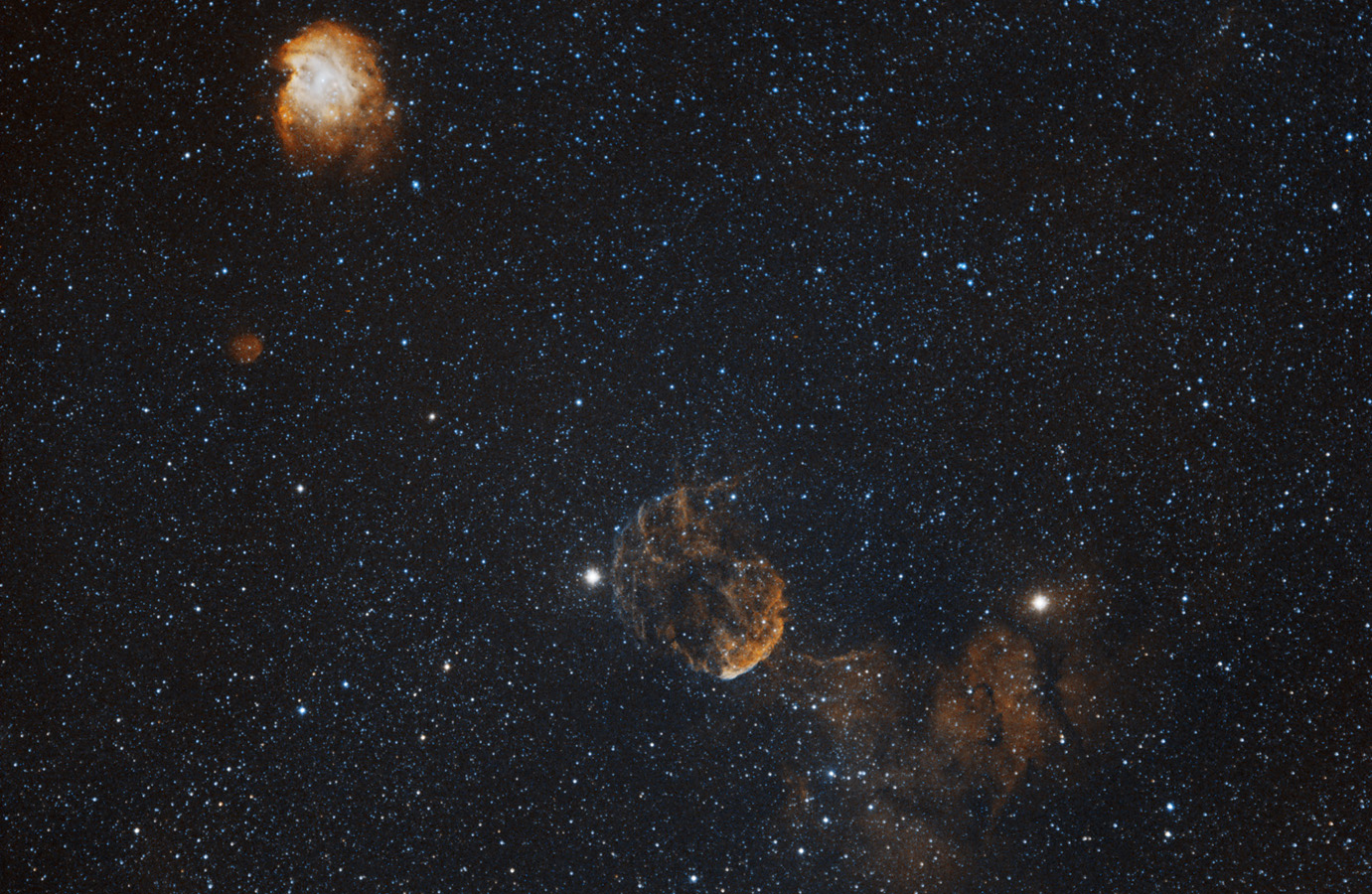 Data
Taking Camera SBIG ST-8300M
Chiefland, FL, Winter 2012 ~mag 6 - no moon @-20C
Imaging OTA
Canon EF 180mm f3.5L
Equivalent focal length and ratio
180mm f3.5
Mount
Losmandy G11 Gemini 2
Guiding
PHD with SSAG and 80mm/f5.0 Guidescope
Ha/OIII
8X15min Ha and 6X15min OIII unbinned-Astrodon 3nm Filters
Calibration and Stacking
Darks and Bias, No flats - Deep Sky Stacker(Ha) and PixInsight(OIII)
Processed
PixInsight and Adobe Photoshop CS4.
Below is the same field in the light of Ha only.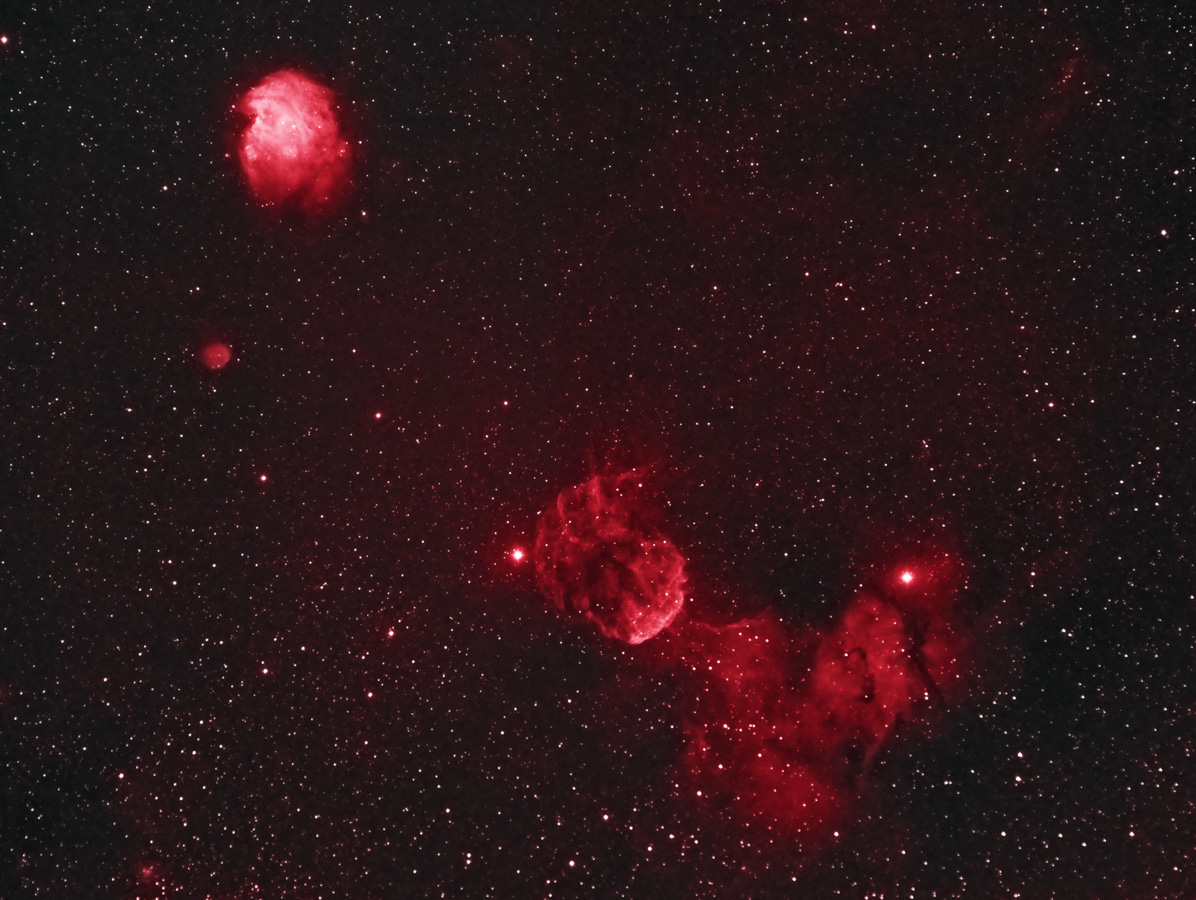 Data
Taking Camera SBIG ST-8300M
Chiefland, FL, Winter 2012 ~mag 6 - no moon @-20C
Imaging OTA
Canon EF 180mm f3.5L
Equivalent focal length and ratio
180mm f3.5
Mount
Losmandy G11 Gemini 2
Guiding
PHD with SSAG and 80mm/f5.0 Guidescope
Ha Only
8X15min Ha unbinned-Astrodon 3nm Filter
Calibration and Stacking
Darks and Bias, No flats - PixInsight(OIII)
Processed
PixInsight and Adobe Photoshop CS4. False Ha color by Carboni
Use "Back" button or Return to Home