Pronghorn Antelope Buck
When I headed for the American west in the fall 1998, I hoped to see and photograph pronghorns. While I appreciate they are common enough, I had never seen one before. I was also excited in that this was the first trip for the new "big" lens, the 800mm f/5.6. While I was taking pictures of some does this little fellow approached me from behind. I had not been aware of his presence. He was already very close to me and came even closer . . . too close actually,as I was not able to keep his entire head and antlers in the frame.
The picture was taken in Custer State Park, South Dakota. While I saw many more pronghorns on the trip, none were more beautiful than, or as cooperative as, this fellow.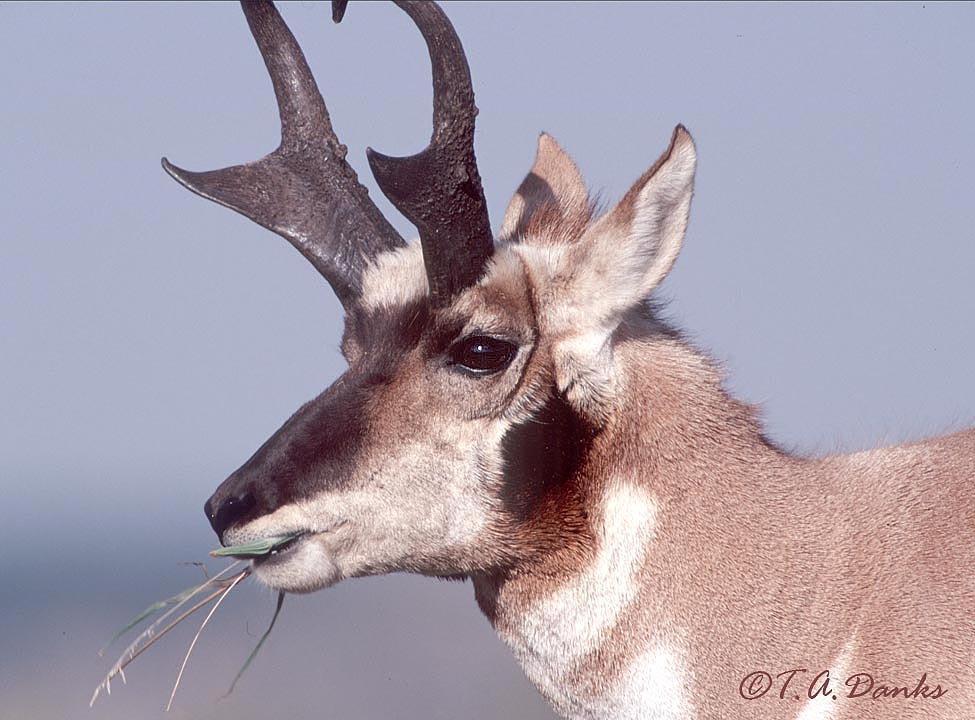 Click here for the mule deer buck.
Use "Back" button or Return to TAD's Photography Home Page