IC 443&444 - the Jellyfish Nebula in Gemini
Imaged from Nova Scotia, late Fall, 2011 through a Canon 300mm f2.8 telephoto lens using a modified Canon T3i DSLR and an Astronomik 6nm H alpha filter.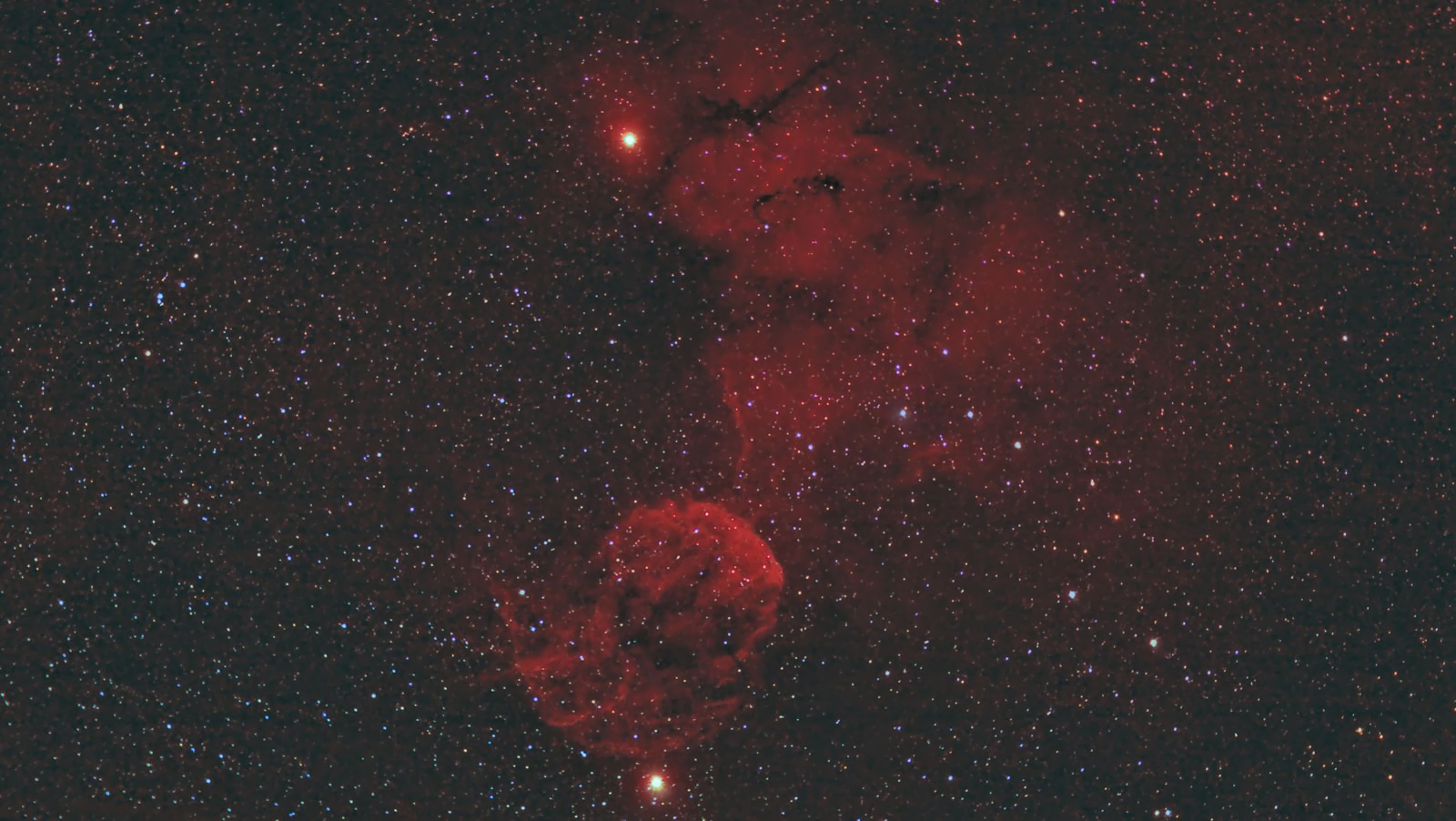 This image is the result of 4 hours, 16 minutes of RGB data combined with an additional 3 hours, 24 minutes of Ha. The bright stars in the field are Propus (bottom) and mu Geminorum (top). The Jellyfish structure, IC 443, is evident near Propus. The larger nebulosity toward the top of the image is IC 444. It has no colloquial name.
Use "Back" button or Return to Home