Denali Highway, Alaska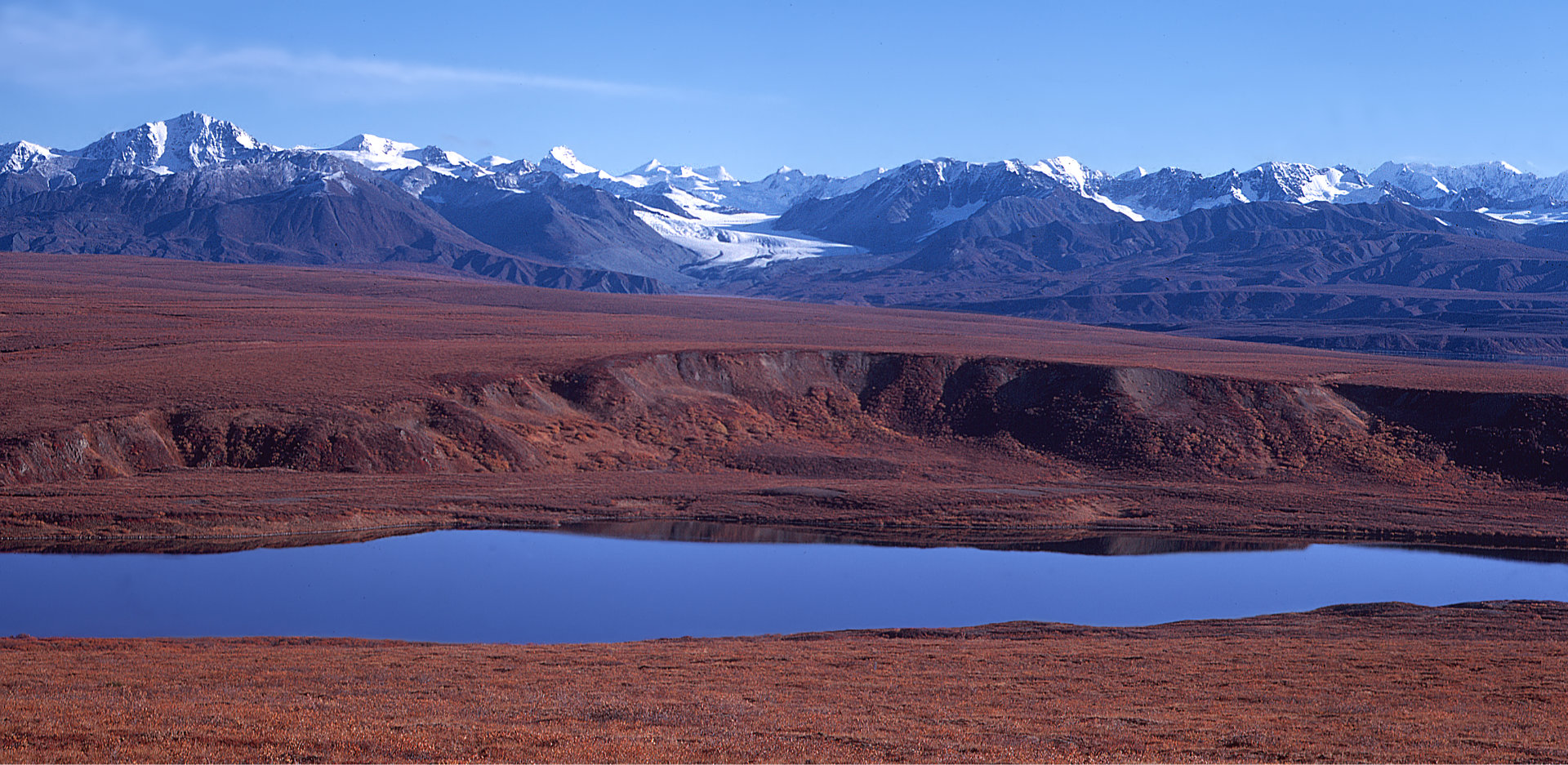 Lake at Milepost Seven of the Denali Highway, September, 1968. I camped here in a pullout right beside the road. I recall setting off in the morning to wash my face in the lake, thinking it but a few minutes away. It was much farther than that of course. My face went dirty I guess. The Denali was a rough, gravel road in those days and but lightly traveled. You can see it was a gorgeous morning. What is not evident is the solitude and peace, totally complete at night and broken only every 30 minutes or so during the day by adventurous campers.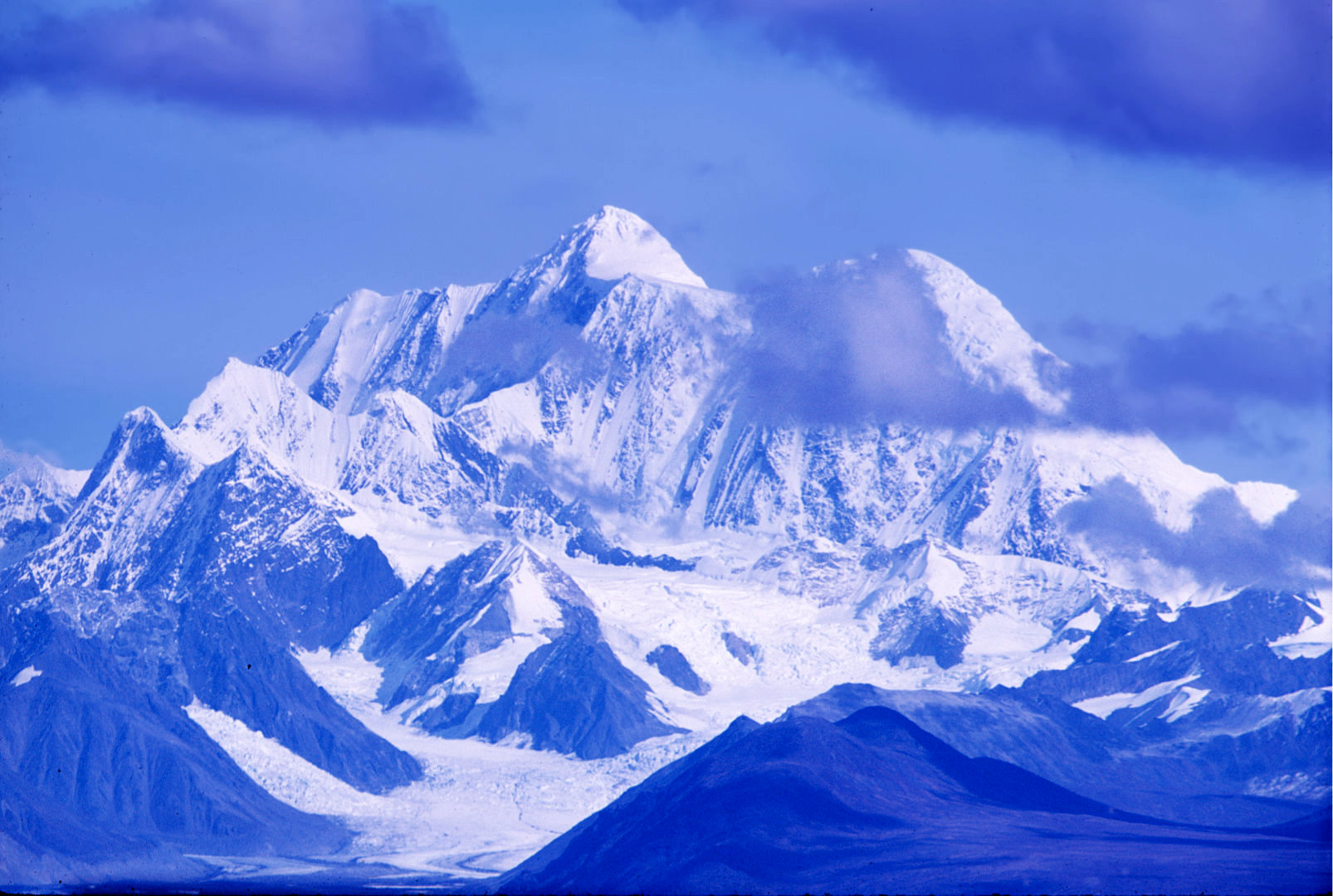 Peak of the Alaska Range taken with a long telephoto lens from the Denali Highway in early September, 1969.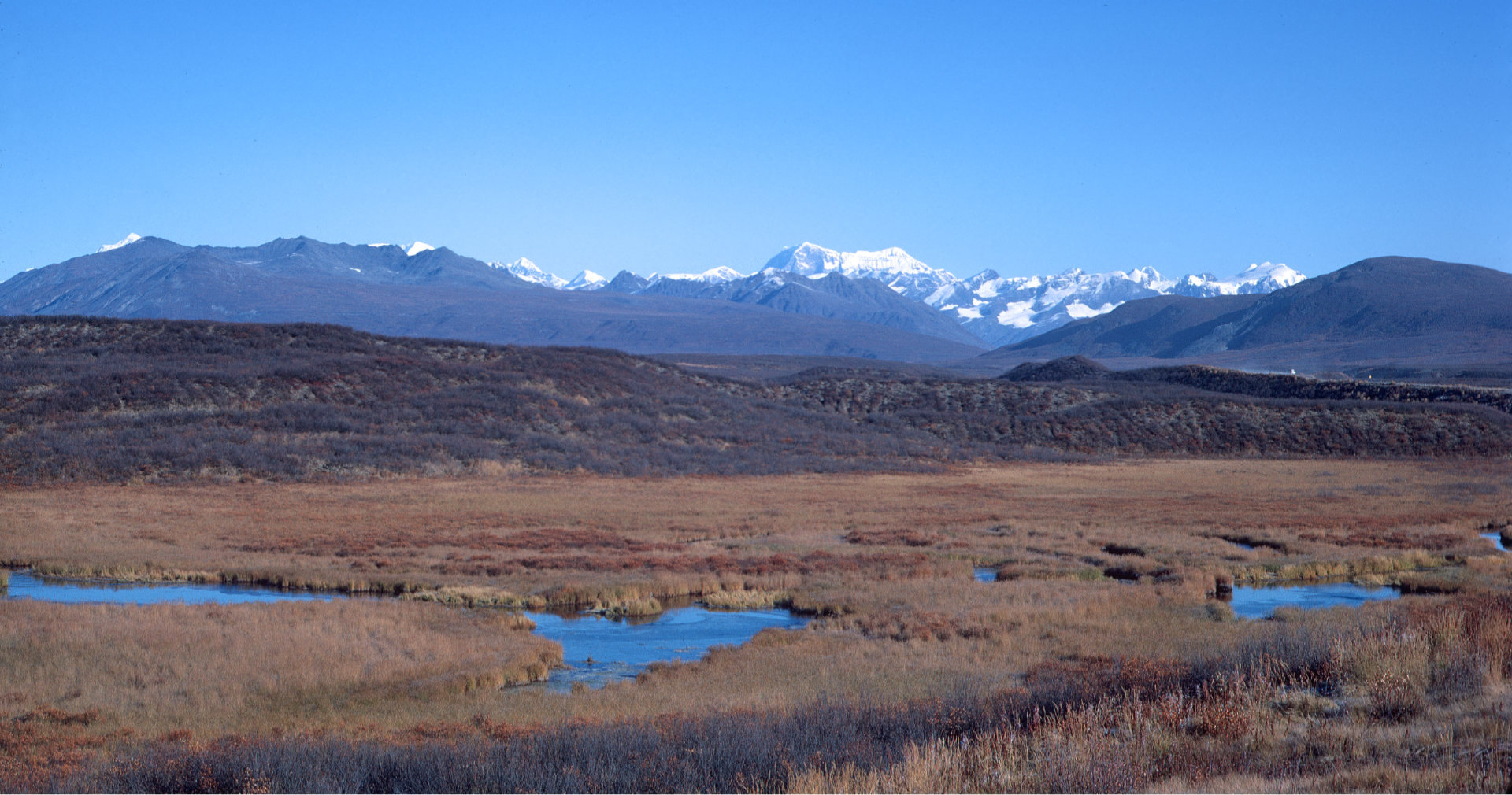 A wide view of the tundra in fall.
Use "Back" button or Return to Home