Denali, Alaska 20,320 Feet
No scenic vista I have ever witnessed impressed me more than that of this magnificent mountain. It stands out in isolation from all the lesser peaks about it. You are able to see from its foothills all the way to its lofty summit, clouds permitting. Of course, it is always snow covered and shimmers beautifully on warm summer and early fall days such as depicted here.
I had to be very patient on my first visit in June of 1967. The weather was terrible. . . days of rain and I had only a glimpse of the foothills from Stony Hill Overlook. I persevered however and finally did get to see "The Mountain" before I left that spring. I returned to Denali many times. These photos were taken on later trips with more cooperative weather conditions.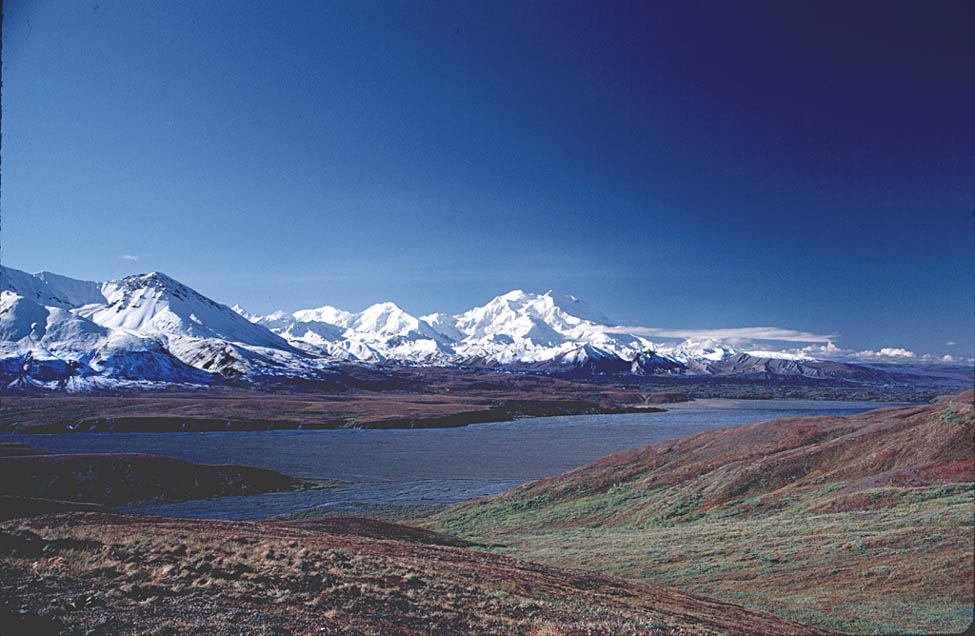 Denali: Modest wide angle lens view (28mm . . . I think.)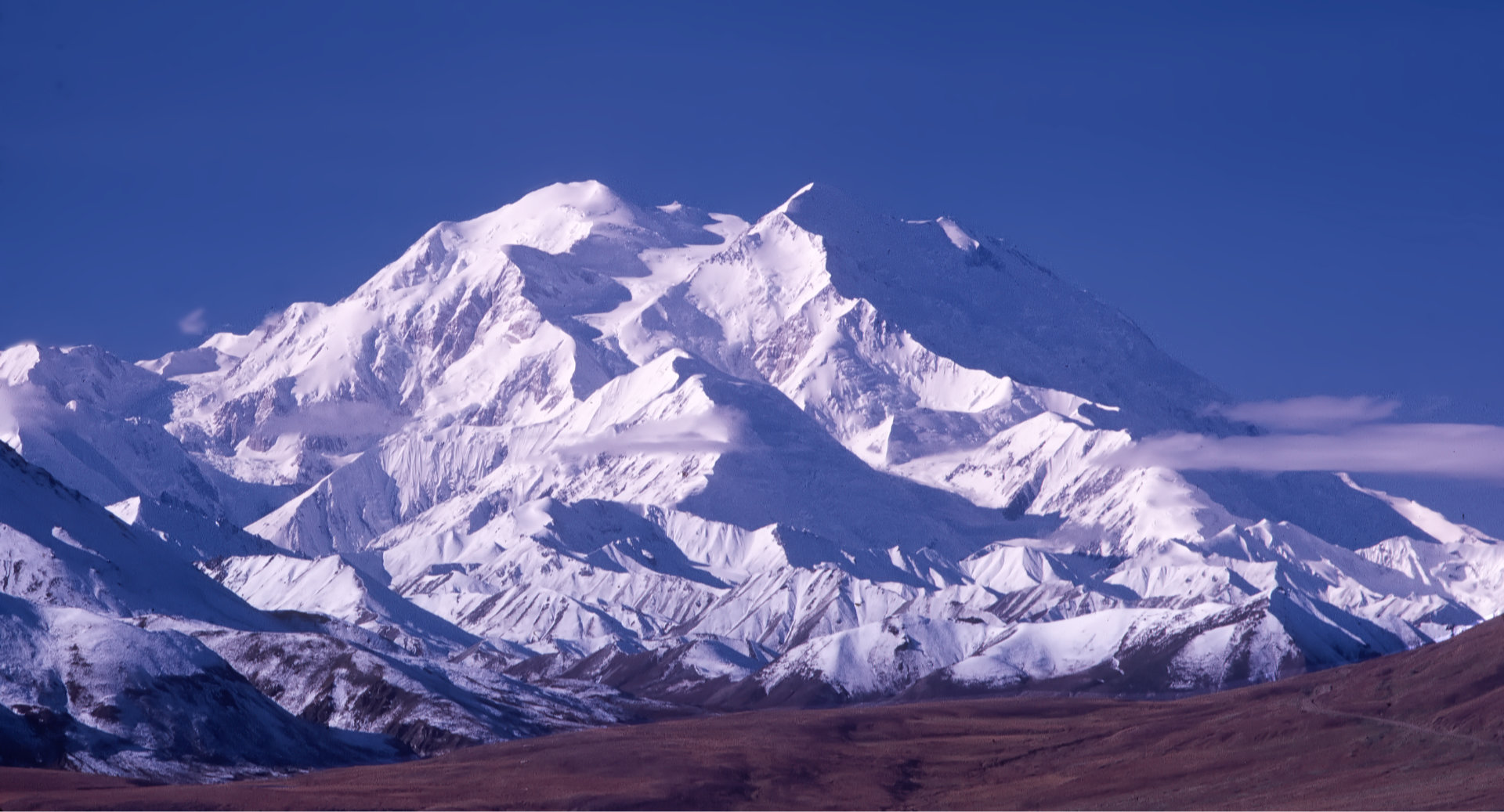 Denali: Modest telephoto view (135mm. . . I think.)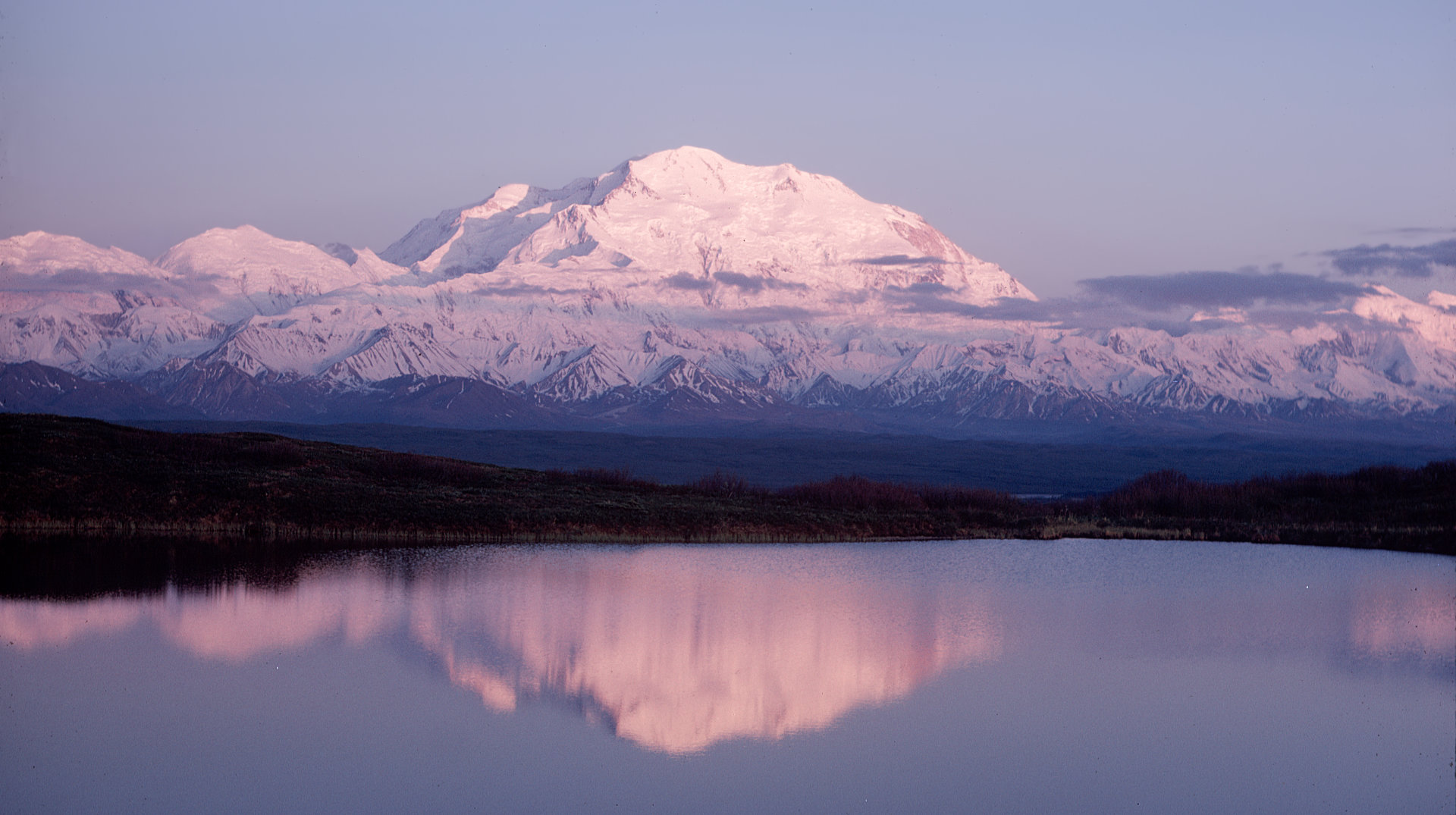 The obligatory reflection in Wonder Lake
Use "Back" button or Return to Home