Dempster Highway
Yukon Territory, Canada
The Dempster Highway was conceived as a "road to resources" and initial construction carried out during the Diefenbaker years of the late fifties. For many a year it was a dead end . . . that was the Dempster I knew . . . a road to nowhere through beautiful scenery and with virtually no traffic whatsover. This is the Dempster pictured here, photographed in the late sixties and early seventies..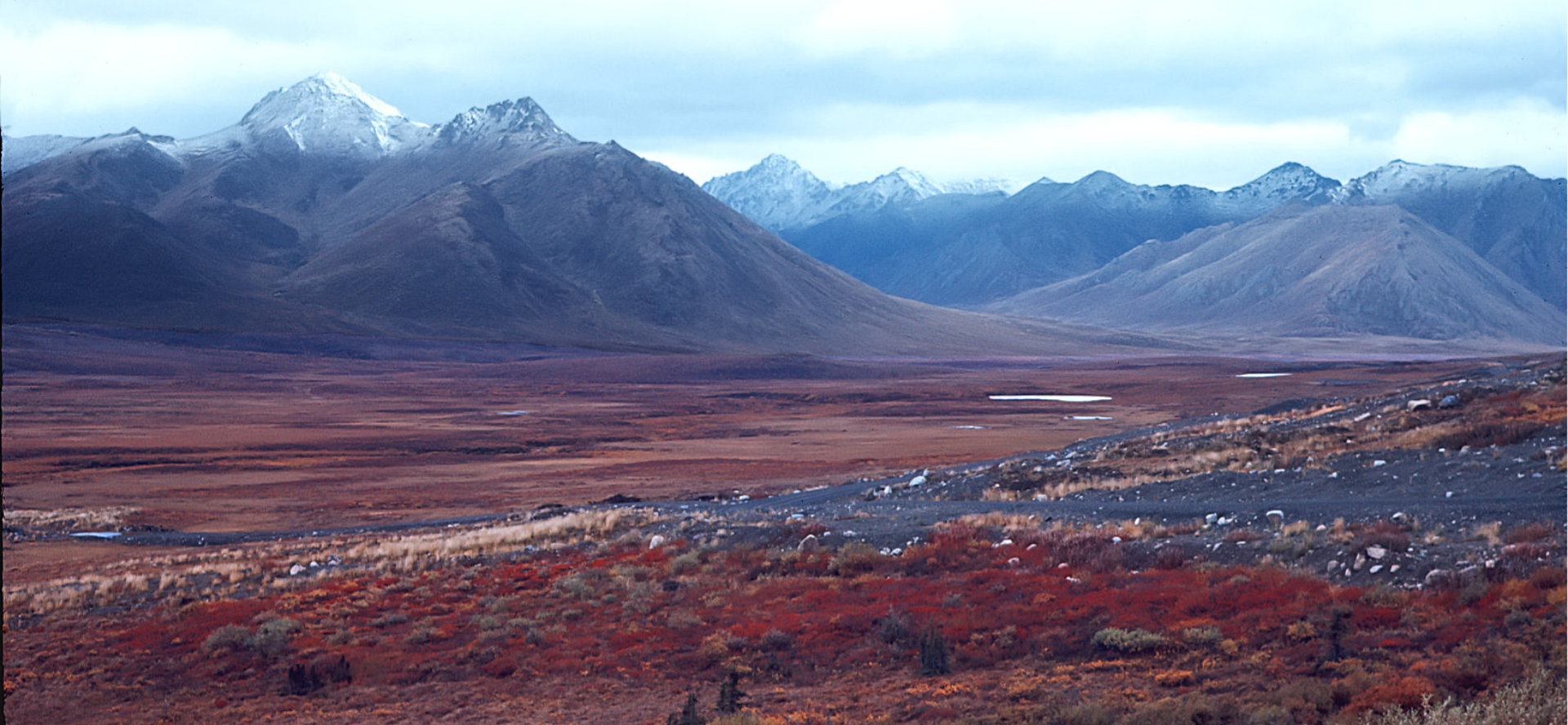 It's not always sunny on the Dempster . . . not by a long shot. However, on dull days the landscape takes on a brooding aspect that inculcates a feeling of isolation in a vast wilderness area.While I preferred sun, the dreary days had their appeal too . . . just that there seemed a few too many of them sometimes.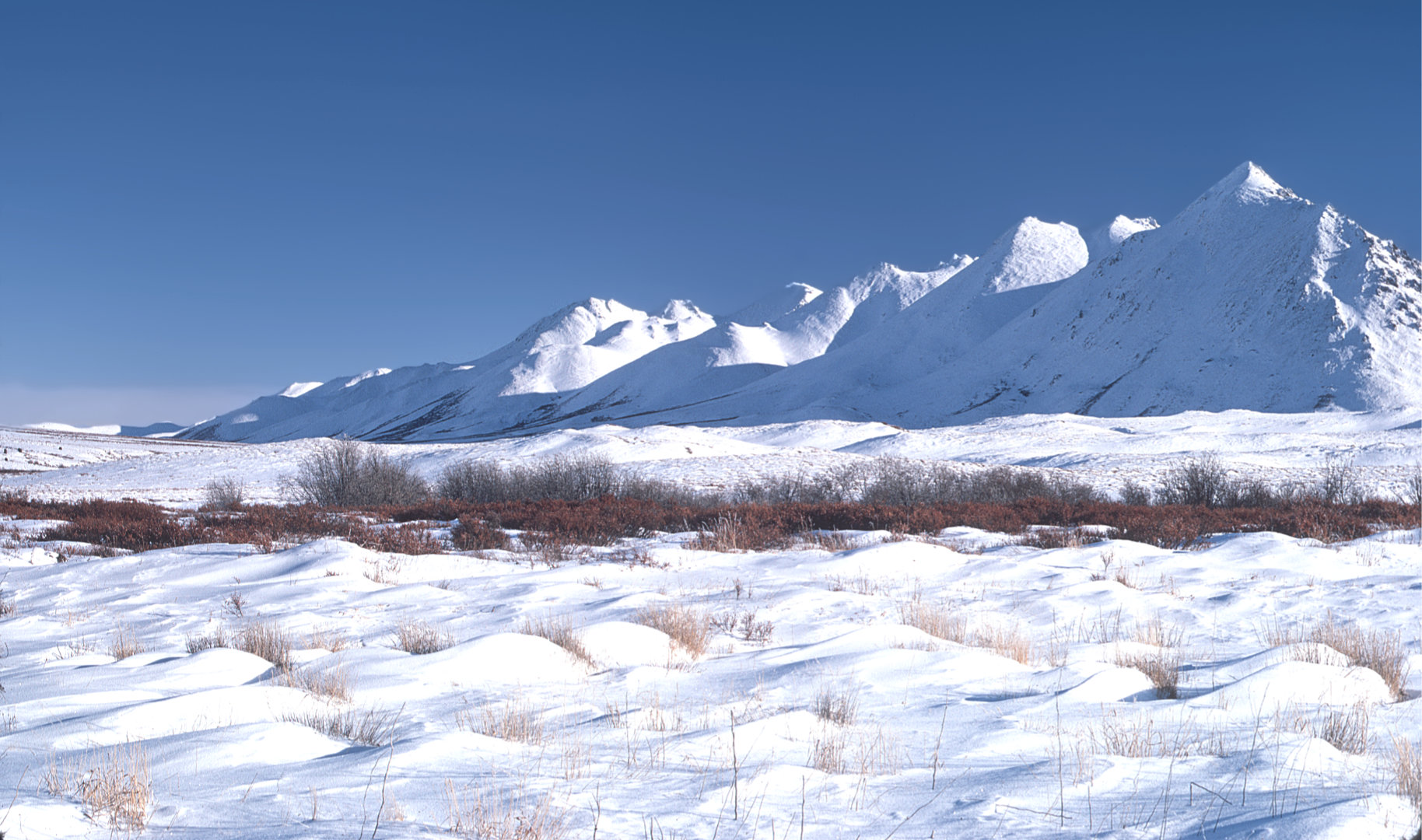 Bright Winter Day
I camped on the Dempster during the winter on a couple of occasions. I laid awake in a chilly camper listening for the sound of wolves. Disappointingly, I was never fortunate enough to hear any. I have always regretted that. Coyotes on occasion, but never wolves.
same scene . . .Moody winter day.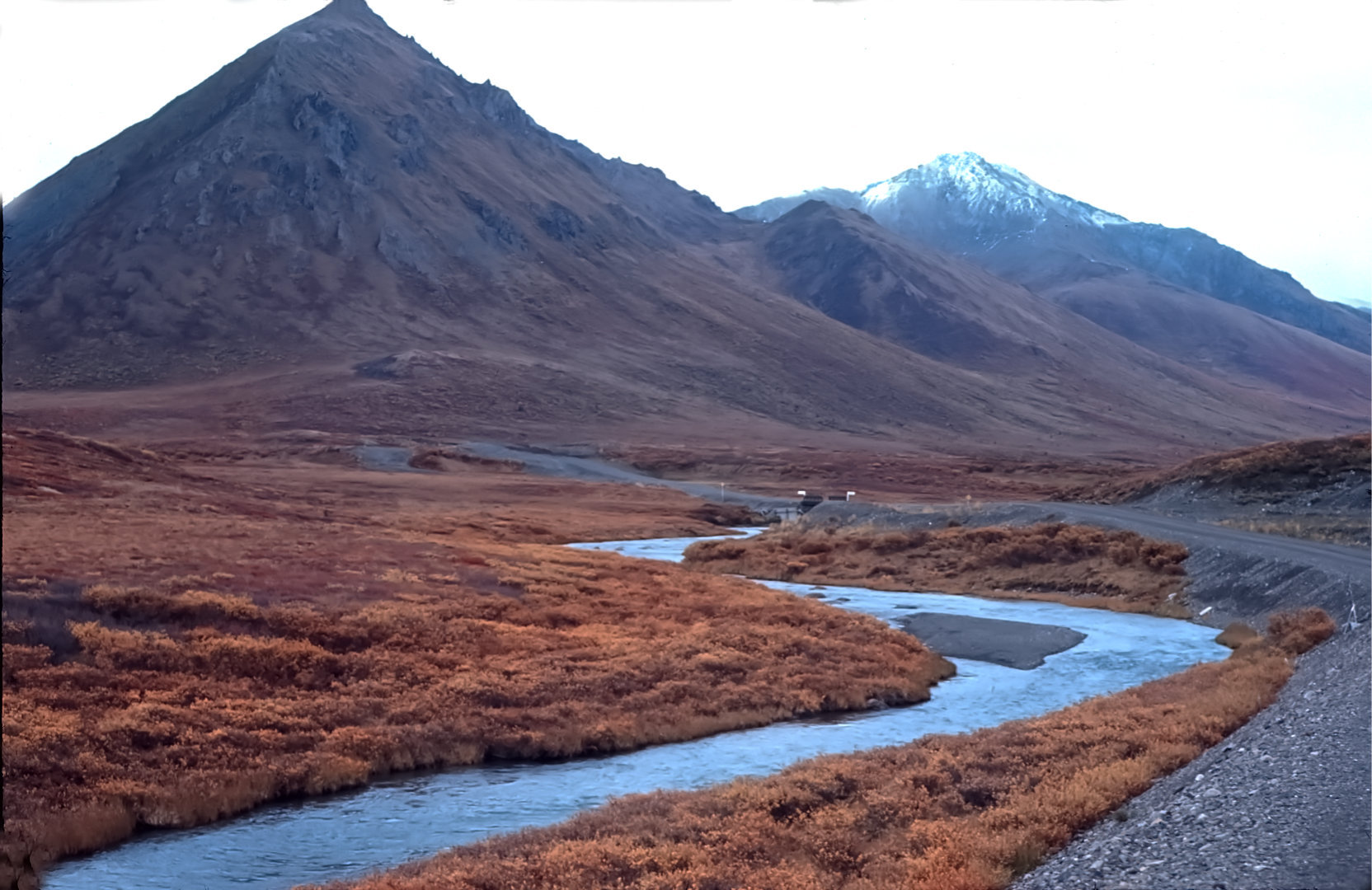 This shot was taken on my first trip up the Dempster, on a damp September day in 1967. That's fresh snow on the distant peak . . . the first of the season.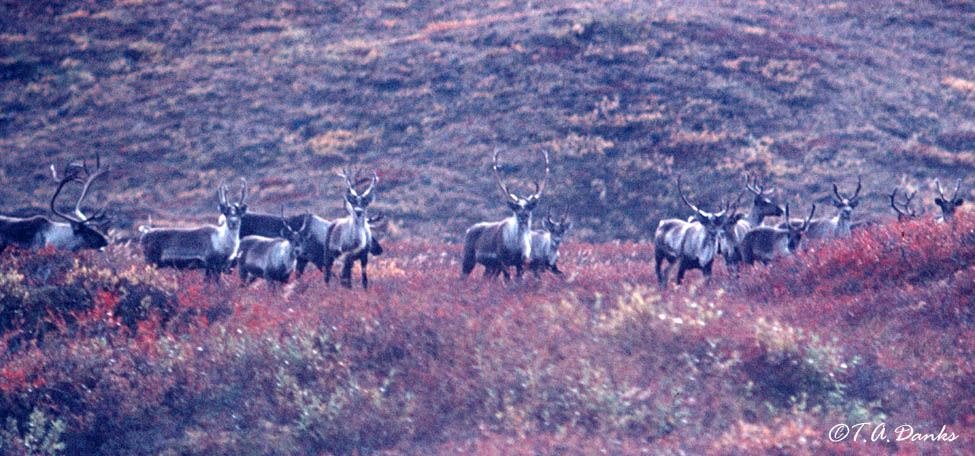 No wolves . . . but I did see caribou!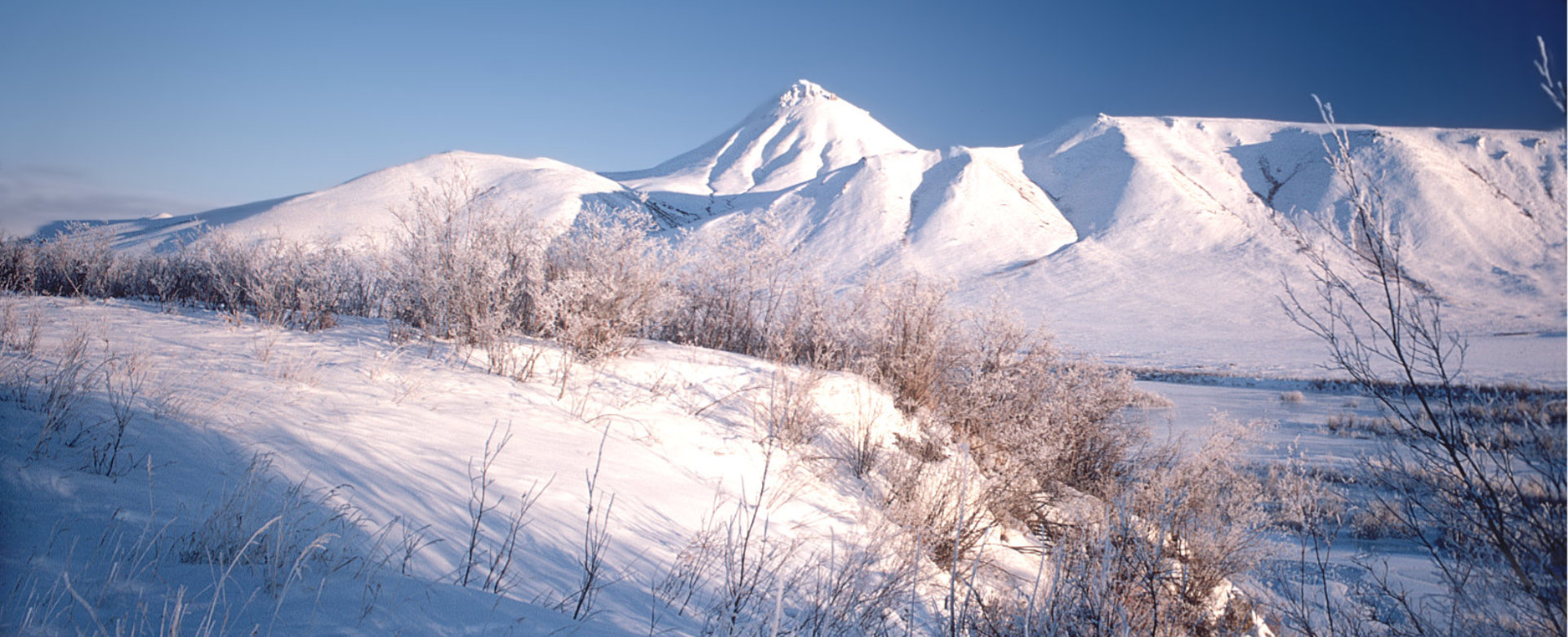 This is a long telephoto shot of "Tombstone Mountain". It was a landmark for pilots flying to and from the Indian settlement of Old Crow in the northern Yukon.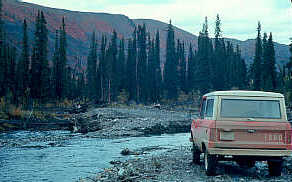 "End of Road", September, 1967
This was as far as I dared go on my first trip up the Dempster. I can't recall precisely but I think it was 78 miles north of the Whitehorse Highway. Now, of course, it reaches all the way to Inuvik in the NWT, nearly to the shore of the Beaufort Sea. Hardly a dream in 1967! Heck . . . it's likely paved now for heaven's sake!
Use "Back" button or Return to Home