Canadian Pacific H1B #2816 - Before Restoration
The following information on CP #2816 is extracted from Canadian Pacific Steam Locomotives by Omer Lavallée, Railfare Enterprises Ltd.,Toronto, 1985:
Built December, 1930 by The Locomotive Machine Company of Montreal, later known as The Montreal Locomotive Works.
Cylinder Size: 22" X 30", Diameter of Drivers: 75",
Consigned to Steamtown Foundation, BellowsFalls, VT, USA, January, 1964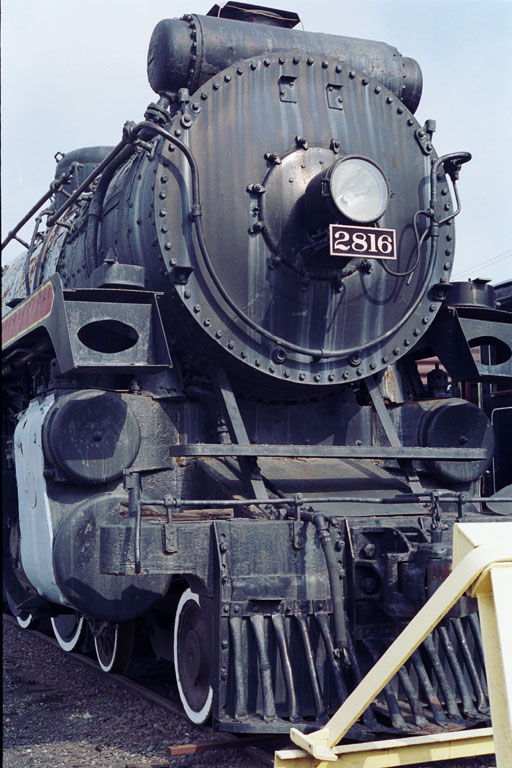 These photos were taken at Steamtown USA National Historic Site in September, 1997 where #2816 mouldered away, exposed to the elements and neglected for more than two decades. Little did I realize as I took them that 2816 was so soon to, pheonix-like, rise from these ashes.
In 1998, a year after I snapped these pictures, 2816 "came home" to Canada and has since been totally restored. Rather than the forgotten wreck seen here, she now shines like a brand new penny and is in excursion service with Canadian Pacific. Some stories have a happy ending.
.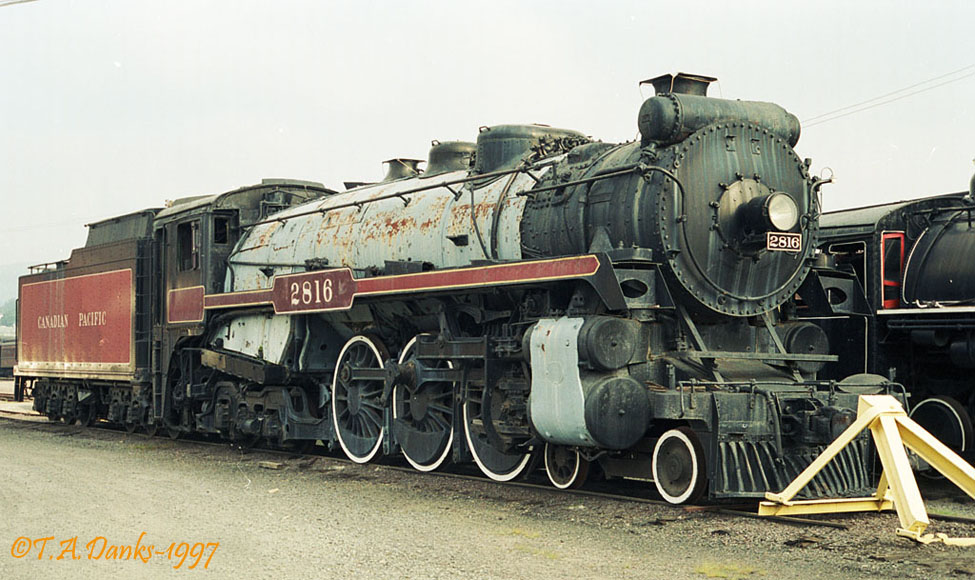 Use "Back" button or Return to Home