Canyonlands National Park, UT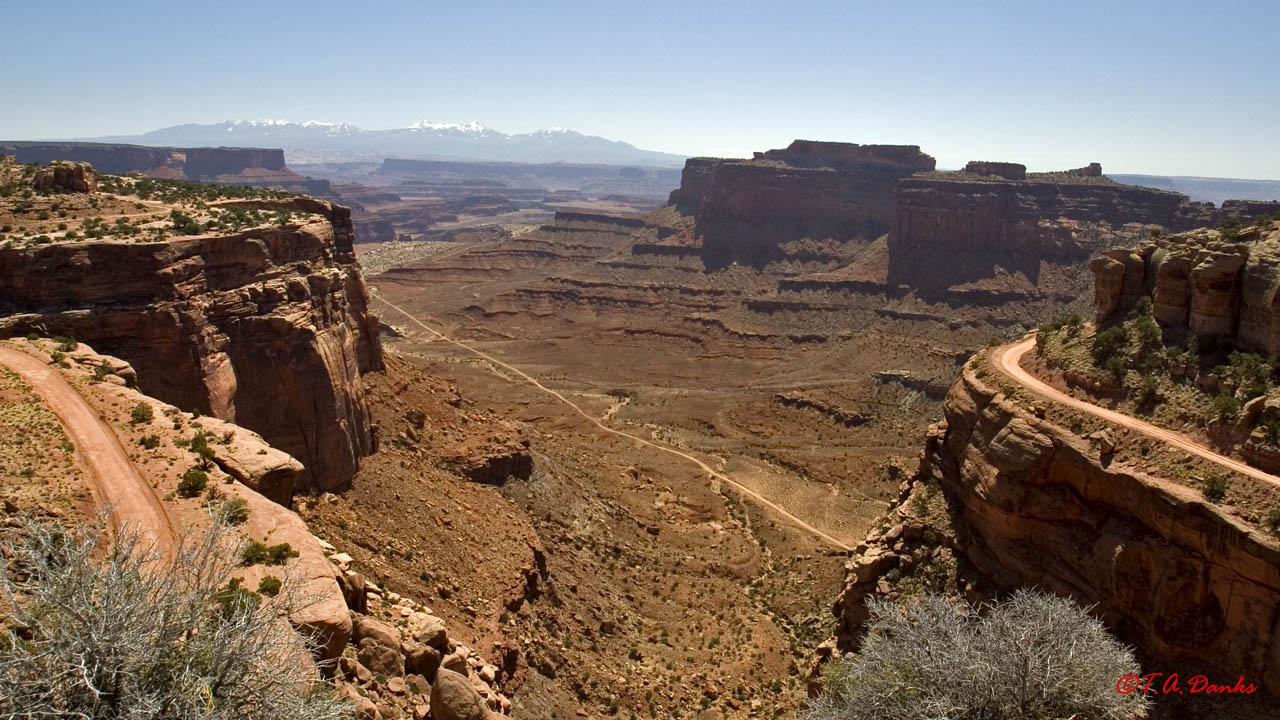 Yep! That's the Shafer Trail. It enters from the left, then runs below the picture's bottom edge, reappears in the right foreground and then switches back and forth down to the valley floor in the the distance. Alas, it was too much for our van to attempt.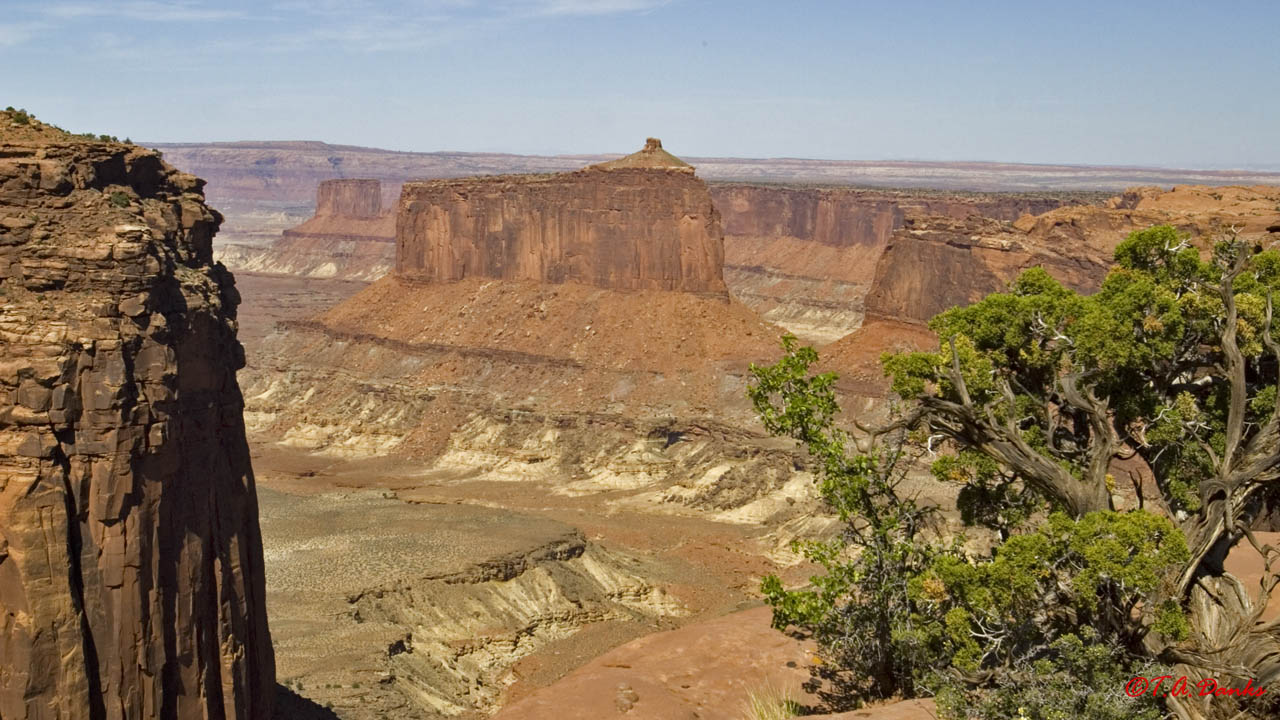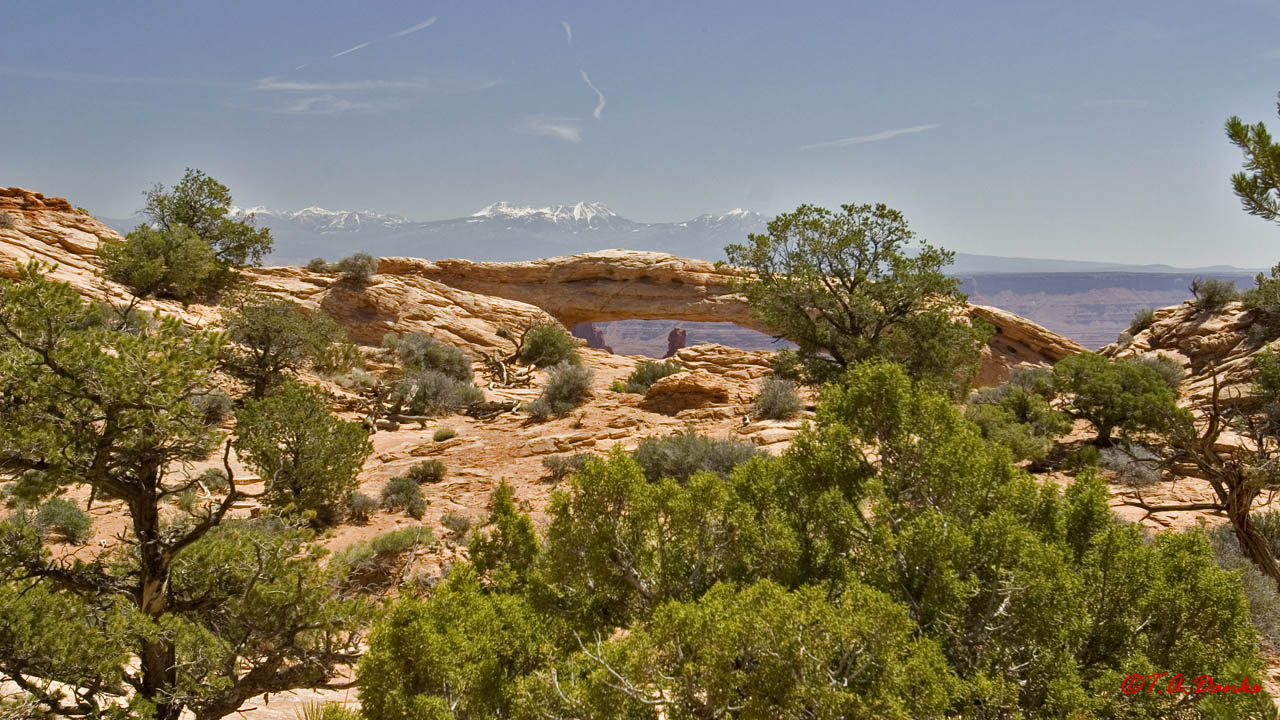 Above is seen Mesa Arch, a beautiful scene reached after a short hike from the park road.
Below is the "picture in the window" made by Mesa Arch.
The formation below, seen through the "window" of Mesa Arch is "Washer Woman" rock. Use your imagination.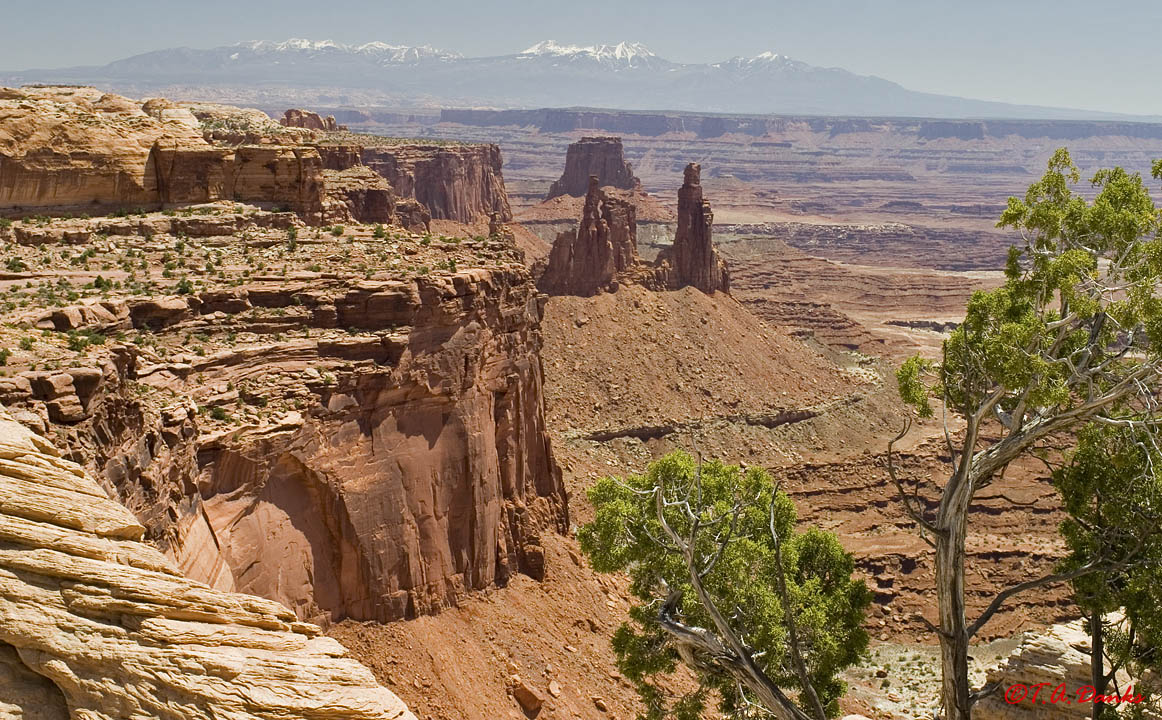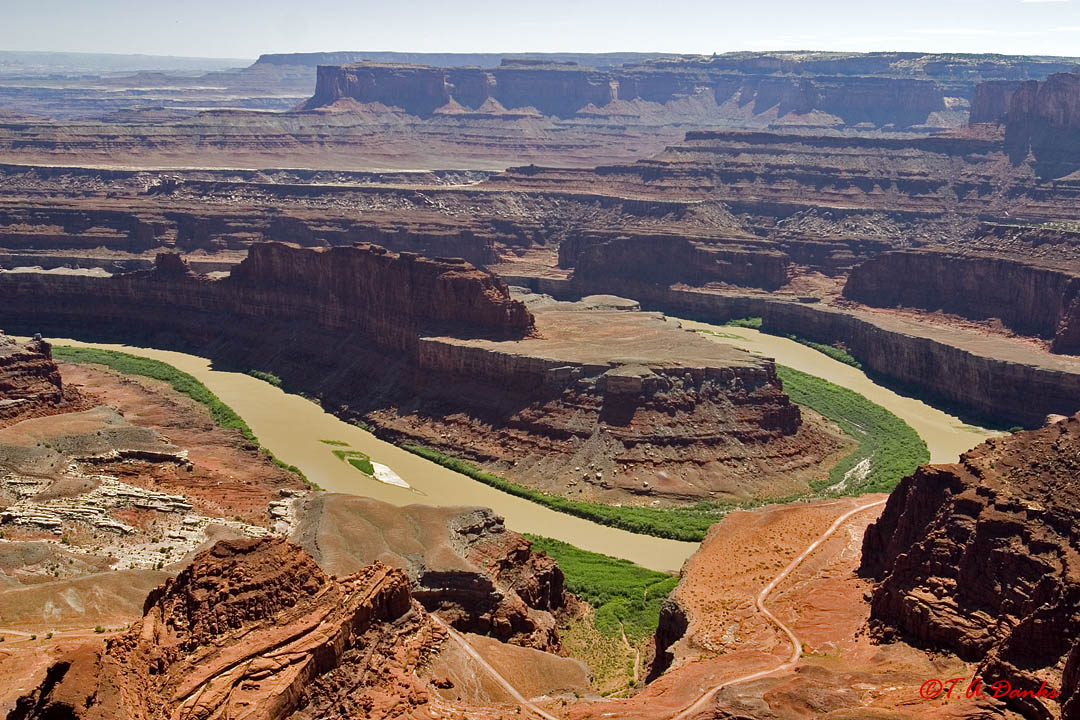 Deadhorse Point State Park is immediately adjacent to Canyonlands. The view above is of the Colorado River from the heights of Deadhorse Point.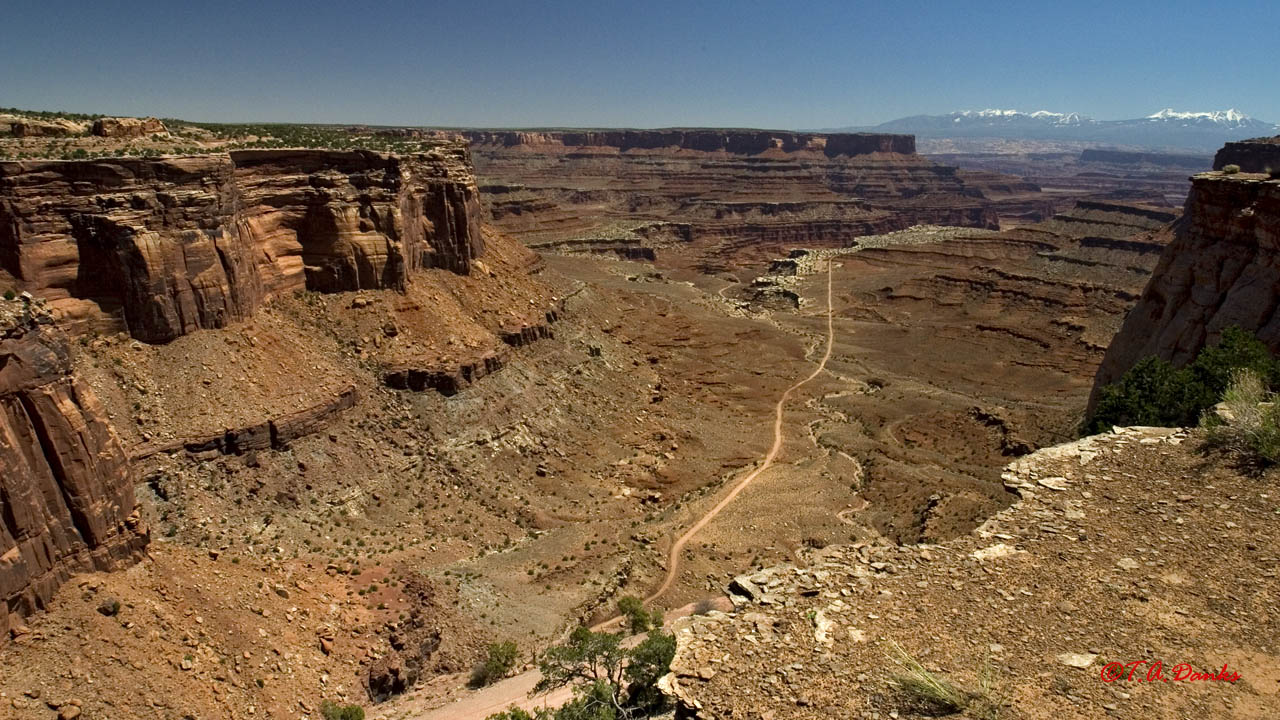 Another view of the Shafer Trail running along the canyon bottom.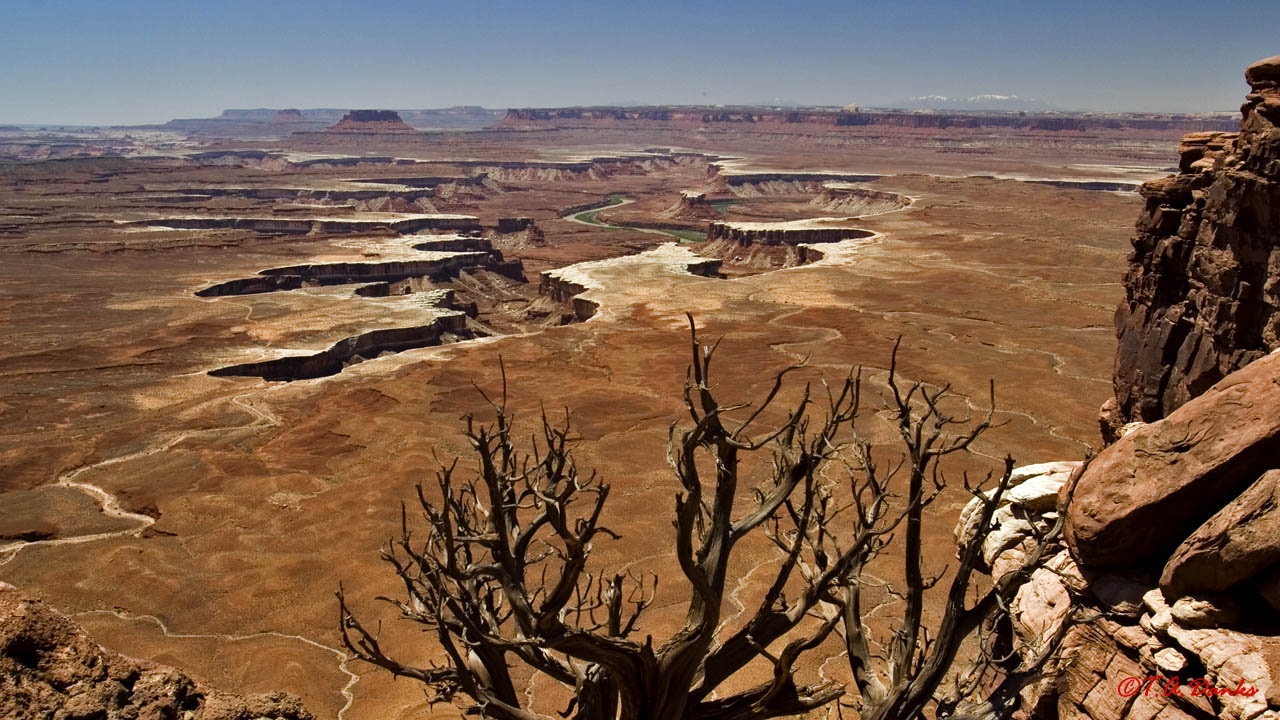 A distant view of the Colorado from Canyonlands.
Use "Back" button or Return to Home