Burr Trail into Capitol Reef National Park South - 2004
There are any number of lesser known routes of beauty and wonder in the southwest, largely free of the crowds that are ever-present in the great natural monuments such as The Grand Canyon. The Burr Trail from Boulder, UT into the little visited southern section of Capitol Reef National Park is one such road. While paved and smooth for much of the way(not all!), we saw only a small handful of cars on this 40 mile section. The road winds through lovely red rock canyons before plunging down a dizzying series of gravel surface switchbacks into the Strike Valley in Capitol Reef. The final section is not for the faint of heart or large vehicles, but well worth the trip for vehicles up to large vans in size. The weather was good and there was no need of four wheel drive or a vehicle with high ground clearance. I did see fit to stop once, ostensibly to allow the brakes to cool off a bit, but to take pictures too. In wet weather, rather rare in this part of the country, conditions might be very different.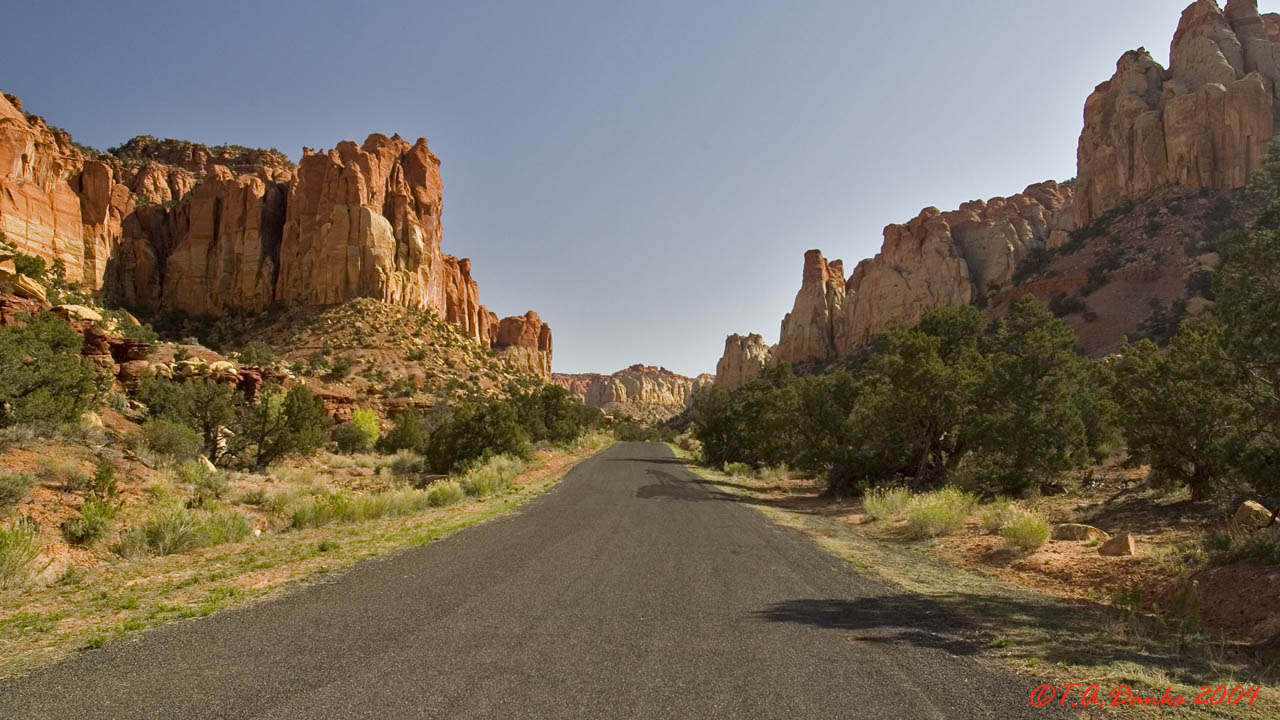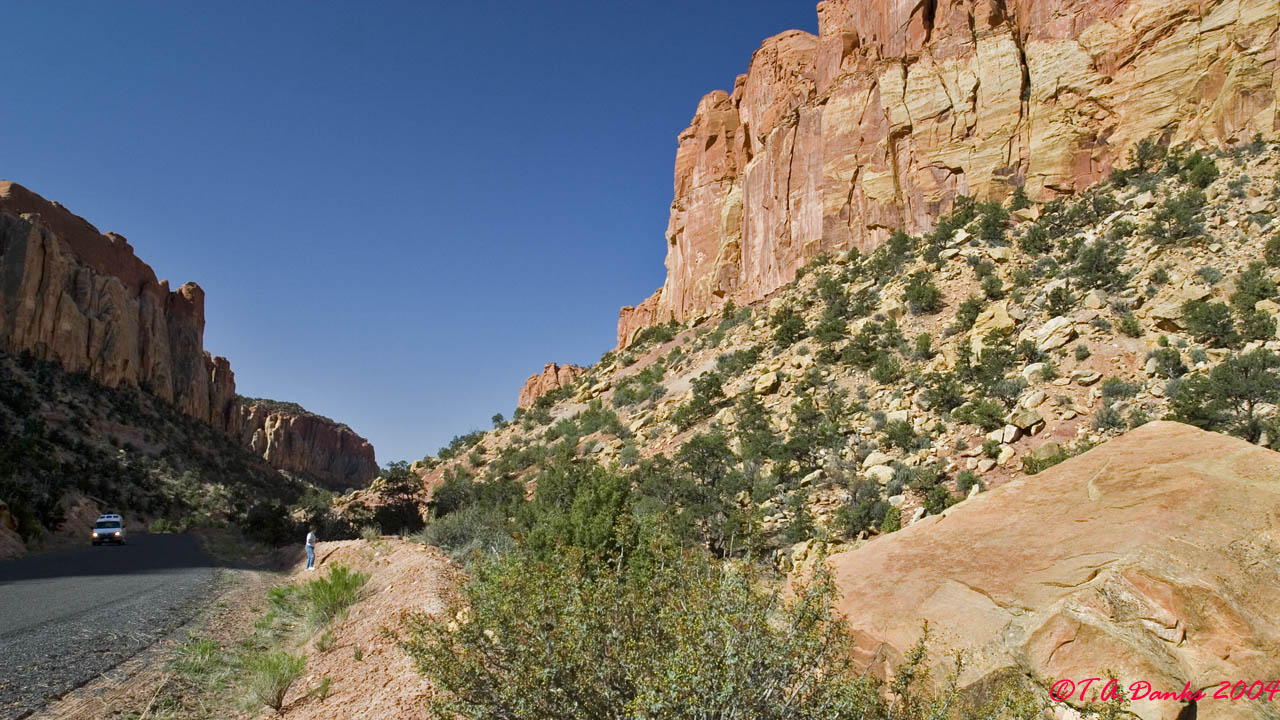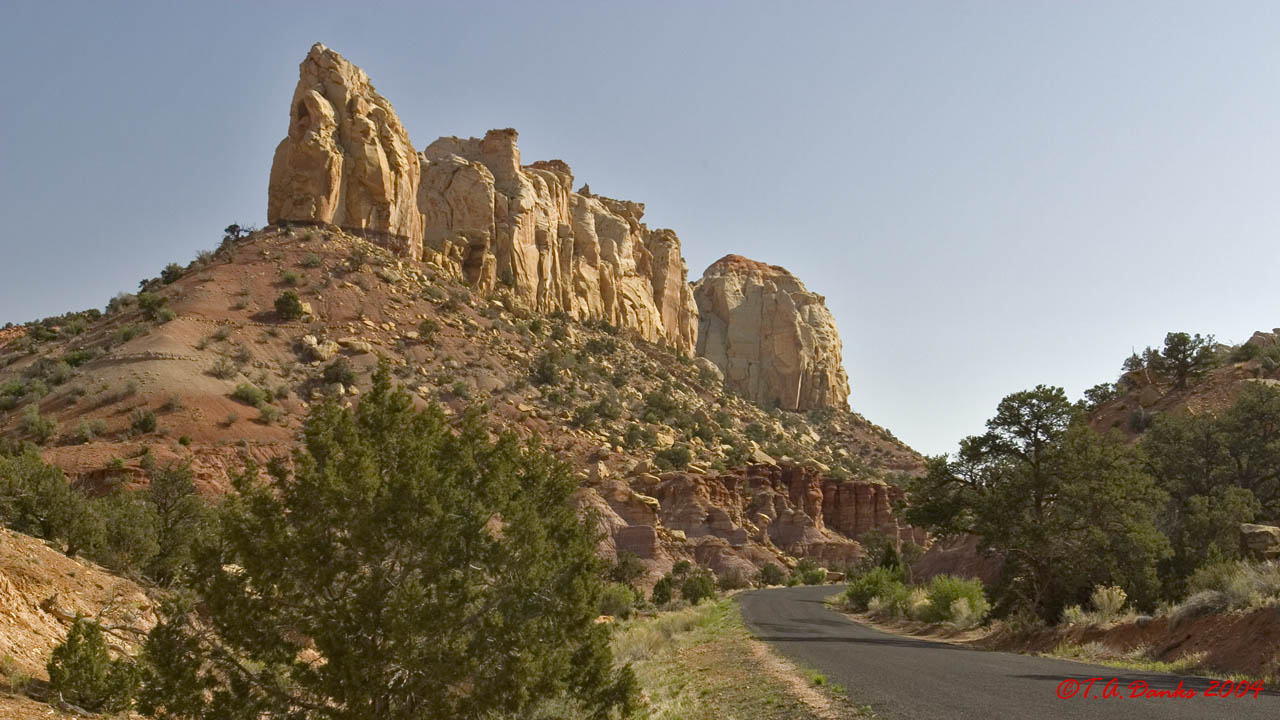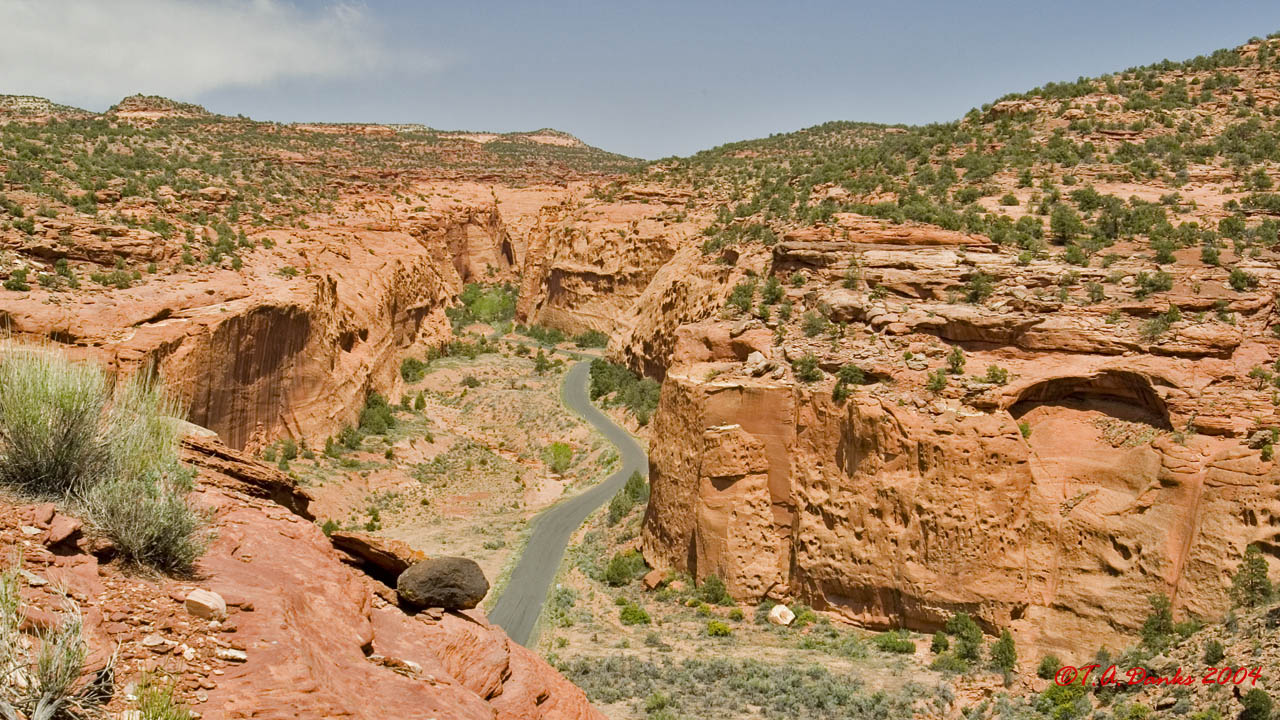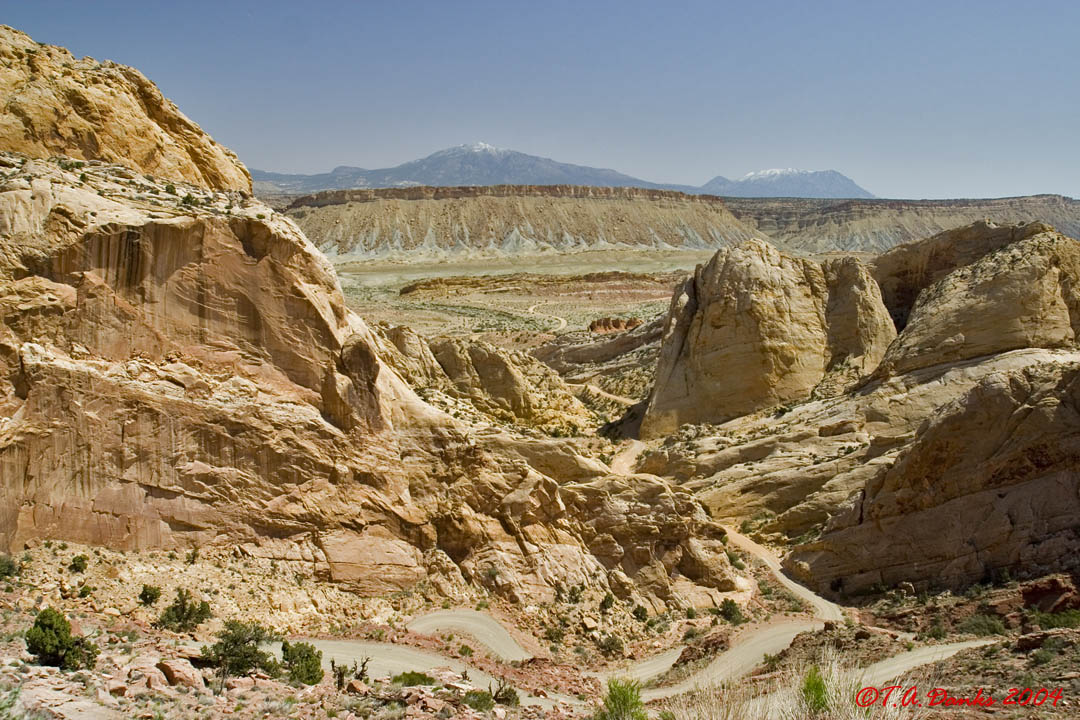 The switchback section down to the valley floor. Intimidating from above but not really so bad once you actually begin the descent. Our van had no trouble on the ascent either.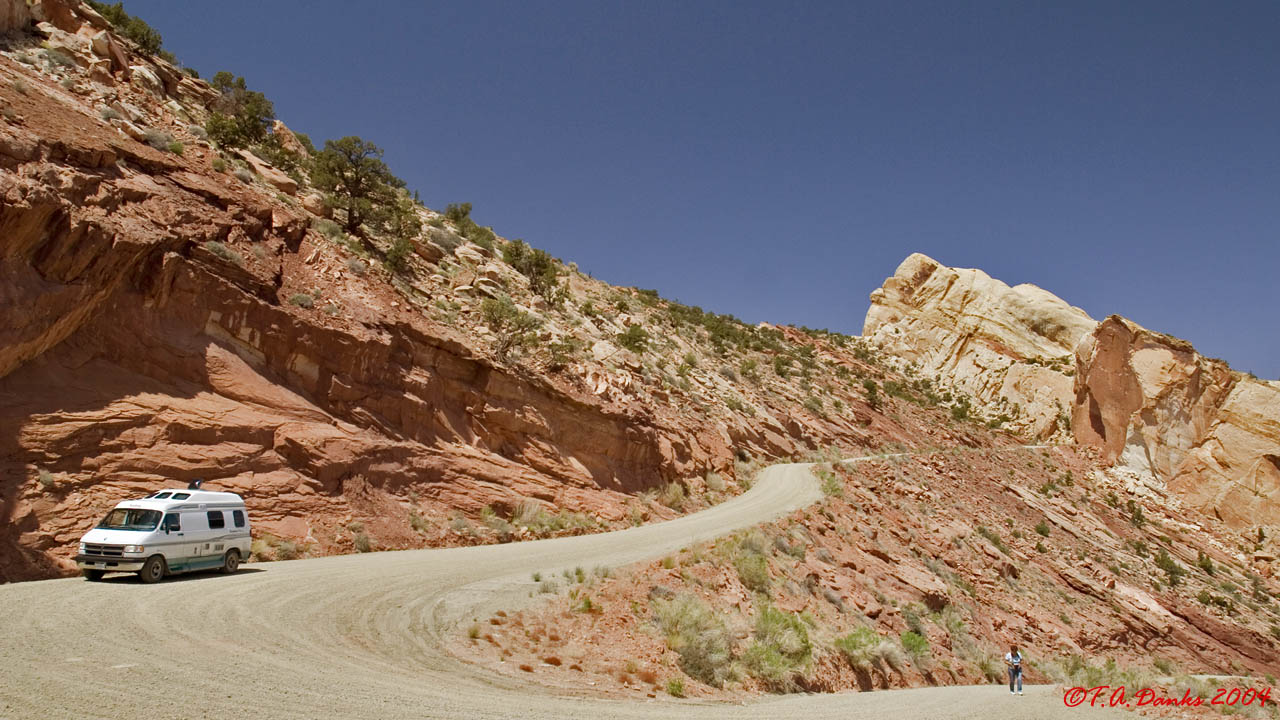 Use "Back" button or Return to Home