Badlands National Park 1998
South Dakota
---
"The Wall" of the badlands

At dawn and . . .

In late afternoon light.
---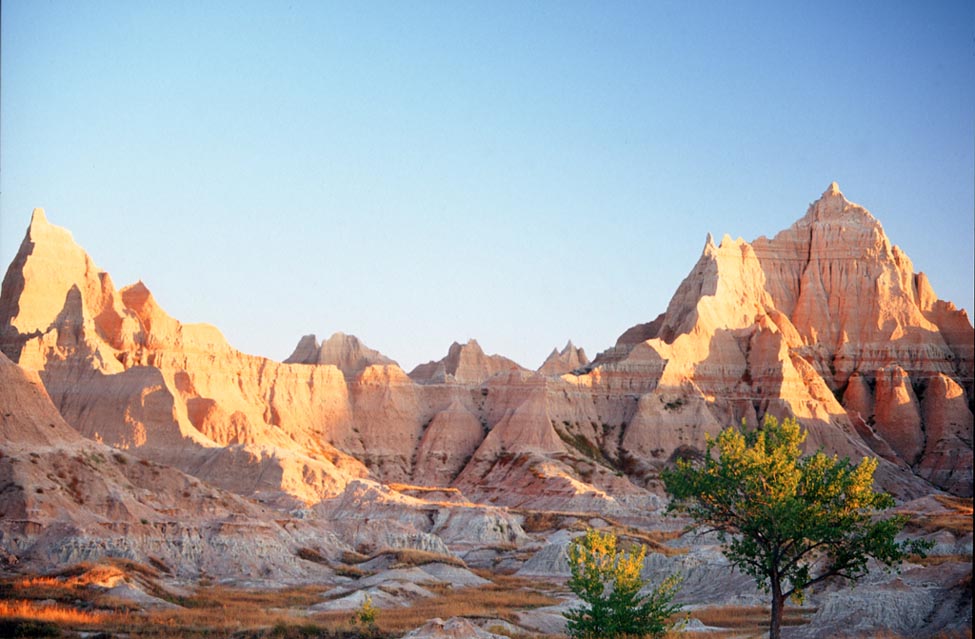 Rising Sun Catching the Peaks
---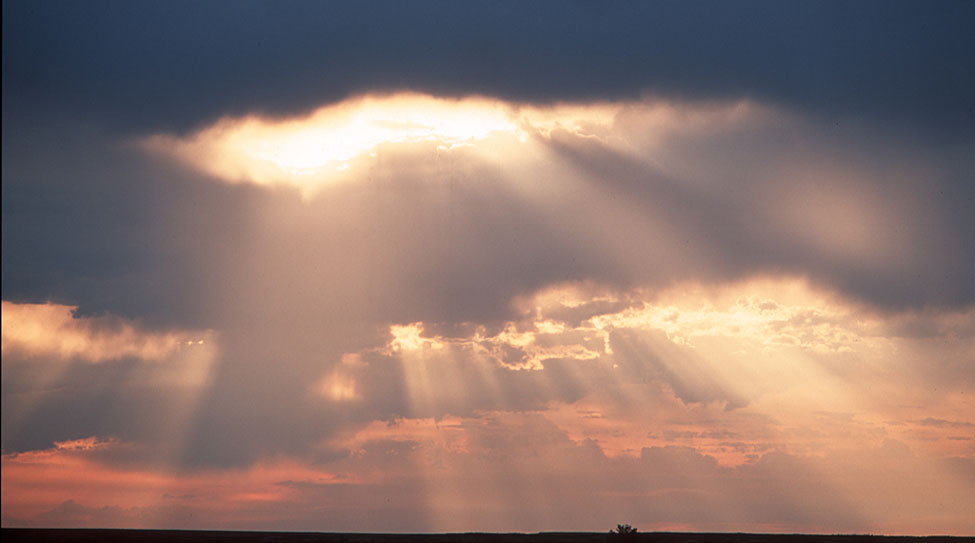 Early Morning Sun over the Badlands
These are called "crepuscular rays." We have all seen them. They are caused by dust particles scattering sunlight. Excuse the pedantic note but, hey, I was a professional meteorologist for 31 years! Anyone curious enough about this common phenomenon, seen by many but understood by only a few, is referred to the classic Light and Colour In The Open Air , M Minnaert, 1954, Dover Publications Inc., N.Y., p275.
Use "Back" button or Return to Home