Arches National Park, Utah, 1984 and 2004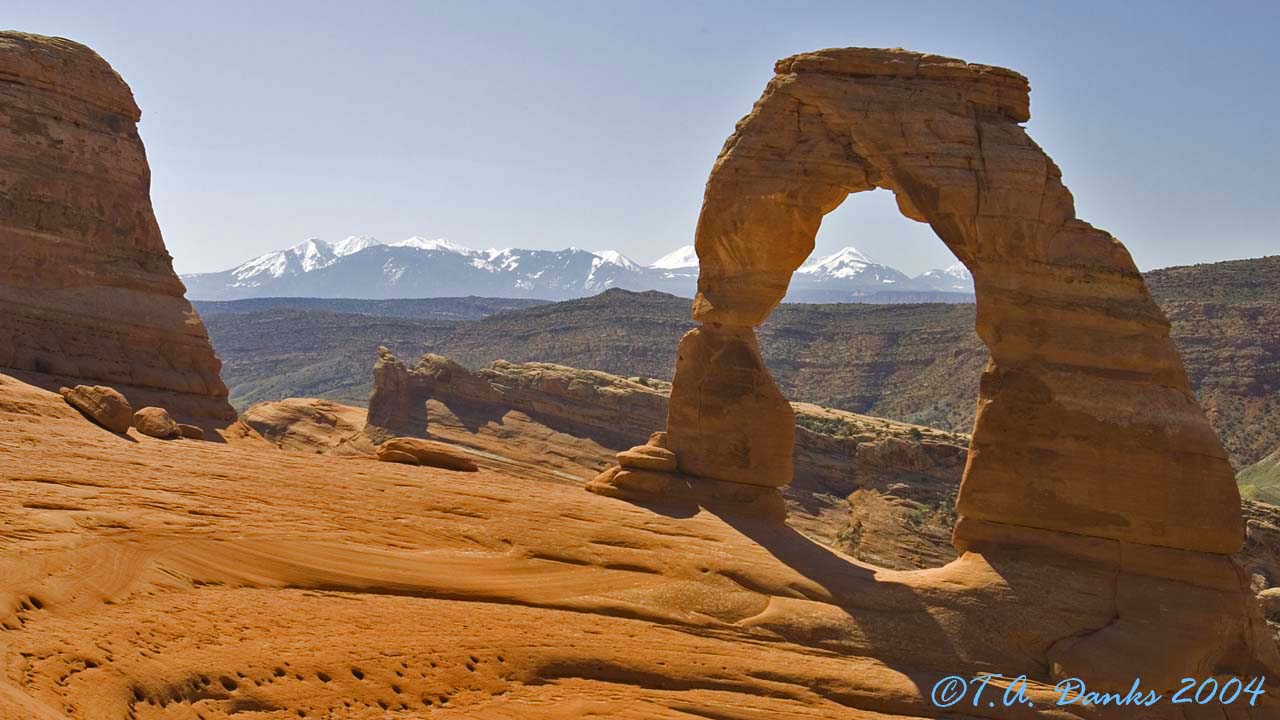 The most famous landmark of this splendid park is Delicate Arch.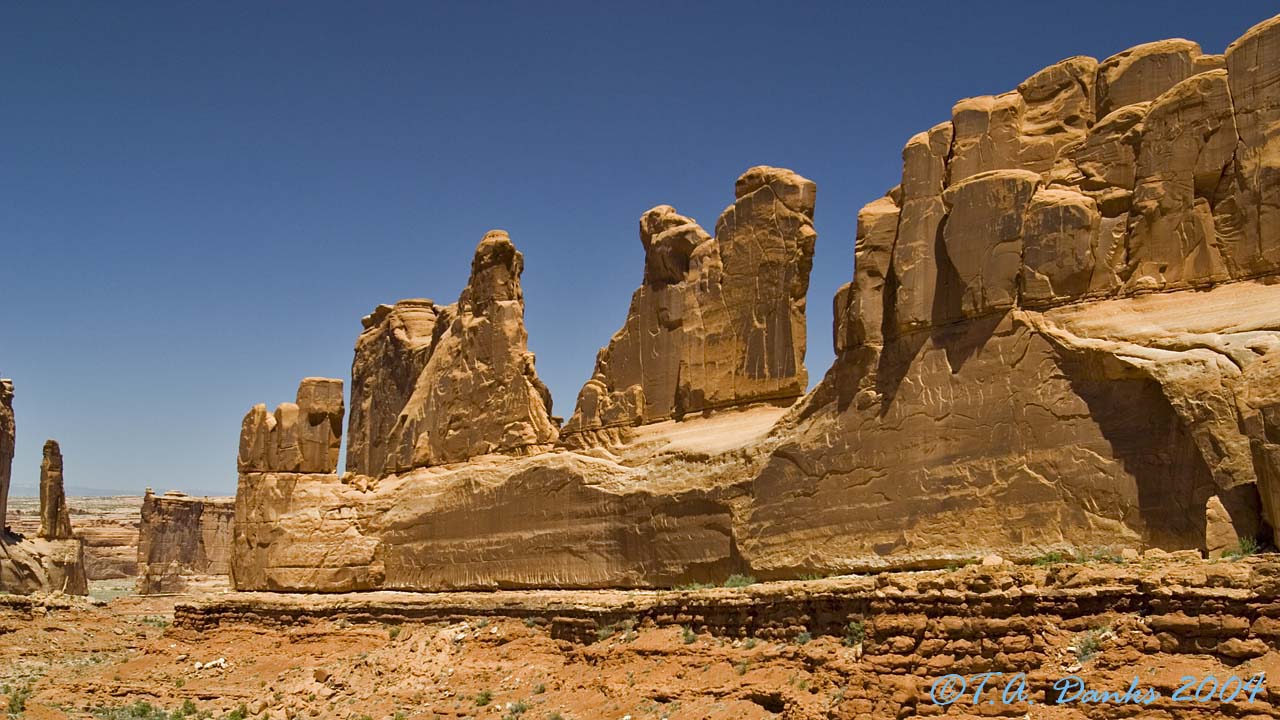 "South Park Avenue", whimsically named as if the tall rock formations resembled the urban canyon in New York City. Notice the blocky rock left of cnter. By a trick of the light, it reminds me of the statues of Easter Island.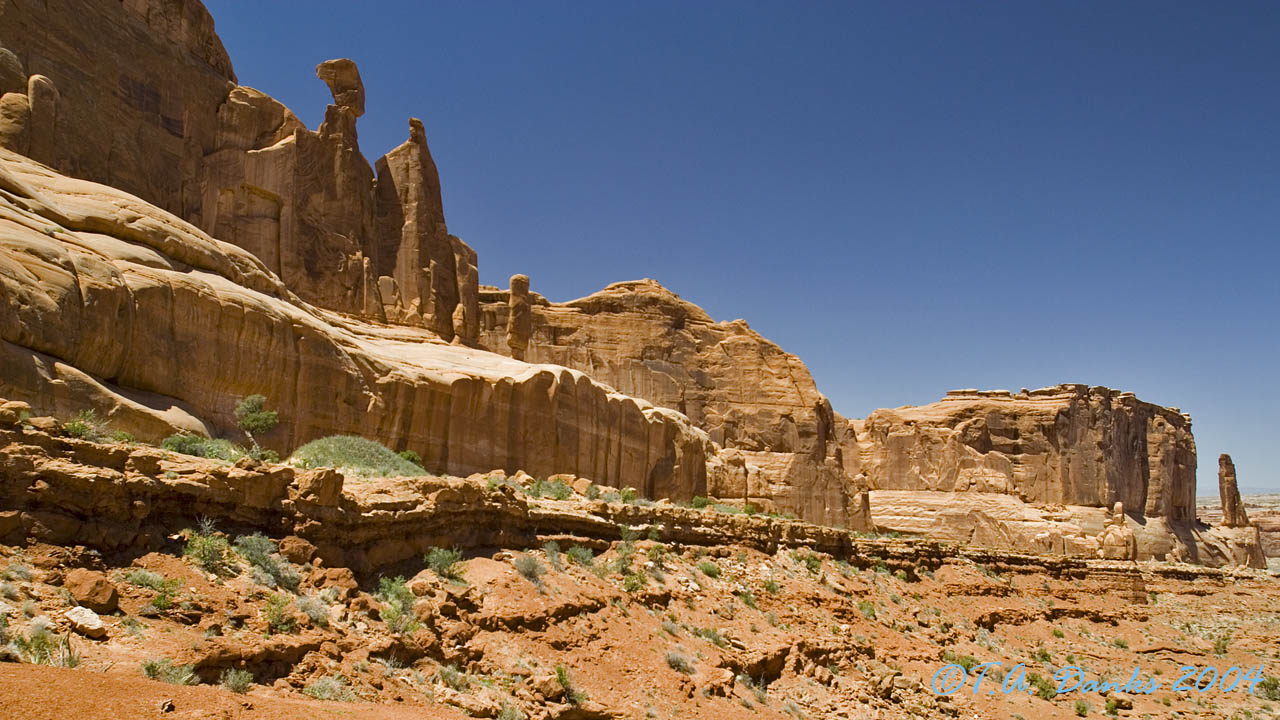 "Nefertiti" Rock(above), on the other side of South Park, named because of a superfical resemblence to a famous bust of the ancient Eyptian queen in a distinctive royal headress.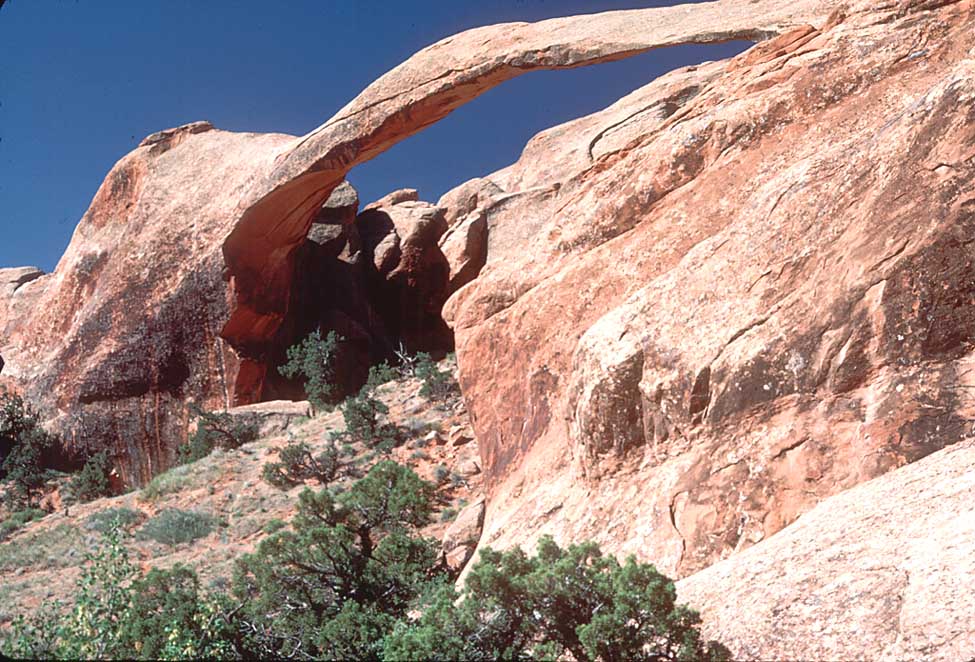 Landscape Arch, pictured in 1984, above.
Landscape Arch, pictured below in 2004. Can this frail structure survive much longer? When will it fall?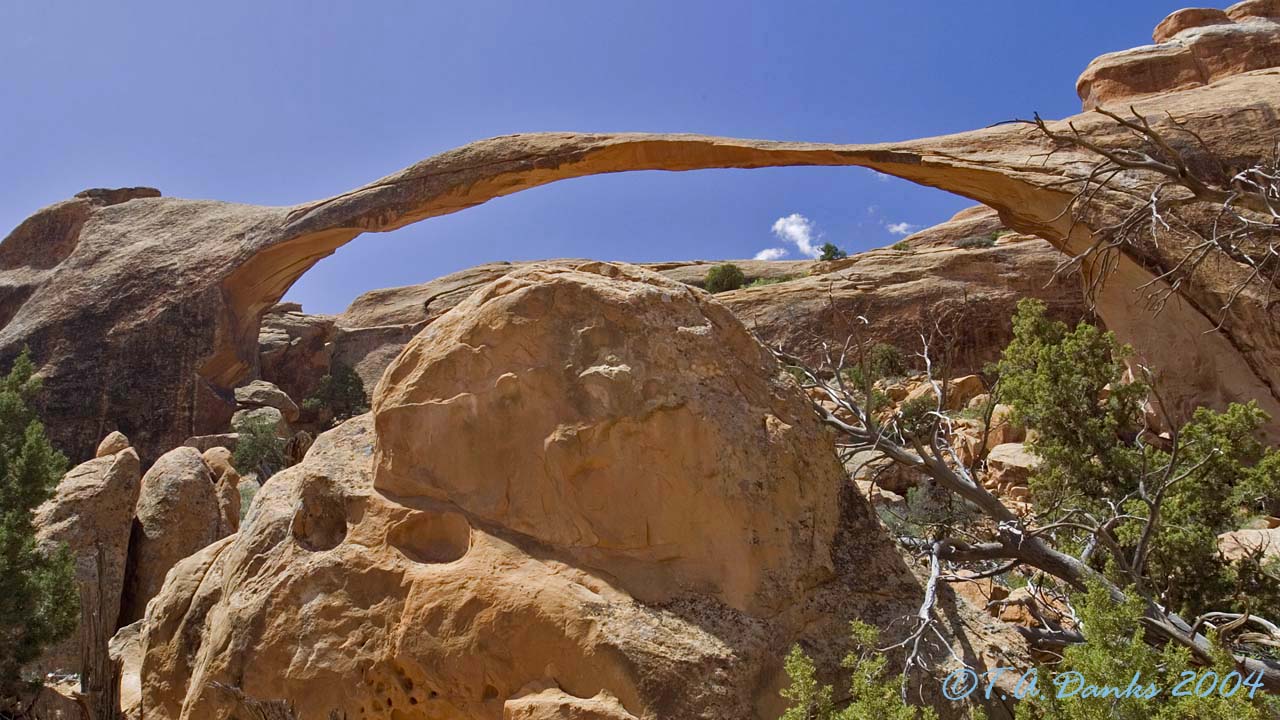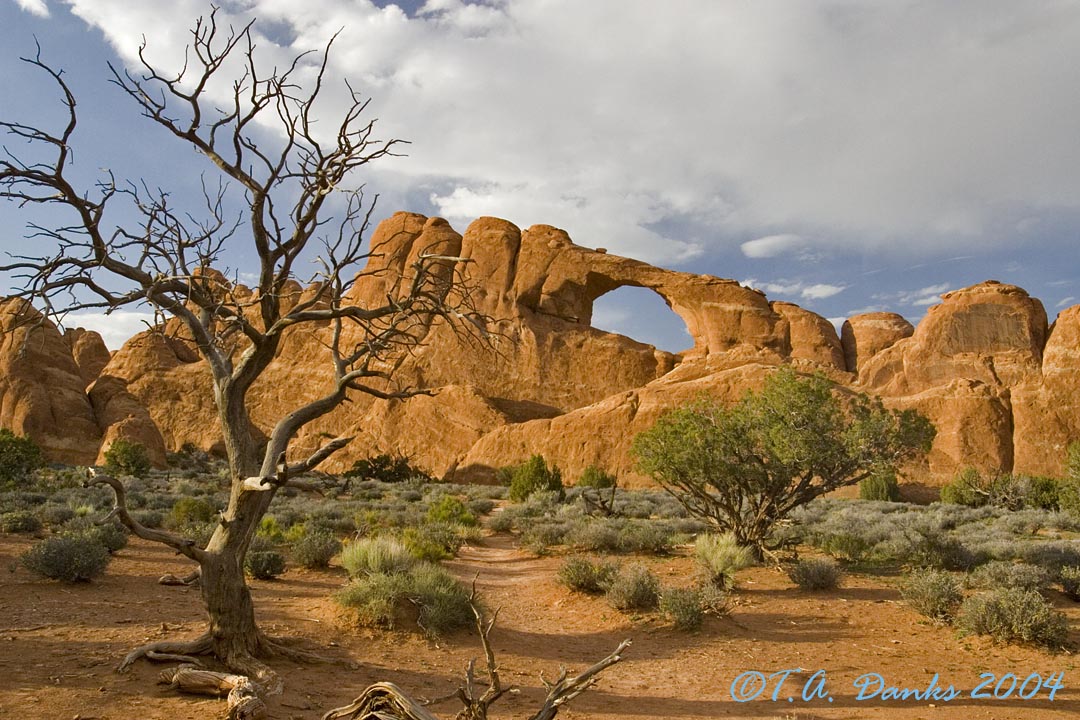 Newspaper Arch.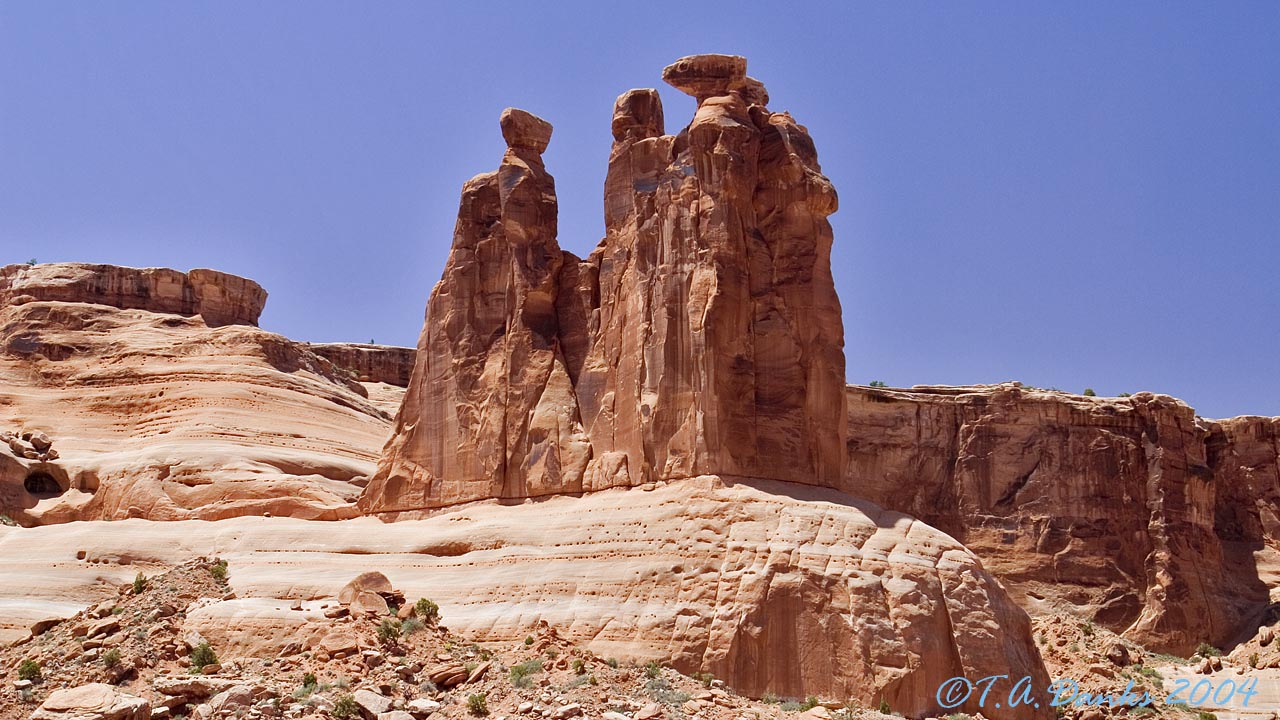 "The Three Gossips" or, more respectfully as befitting the dignity of this beautiful place, "The Three Graces".
Use "Back" button or Return to Home