Union Pacific 4-8-8-4 "Big Boy"
---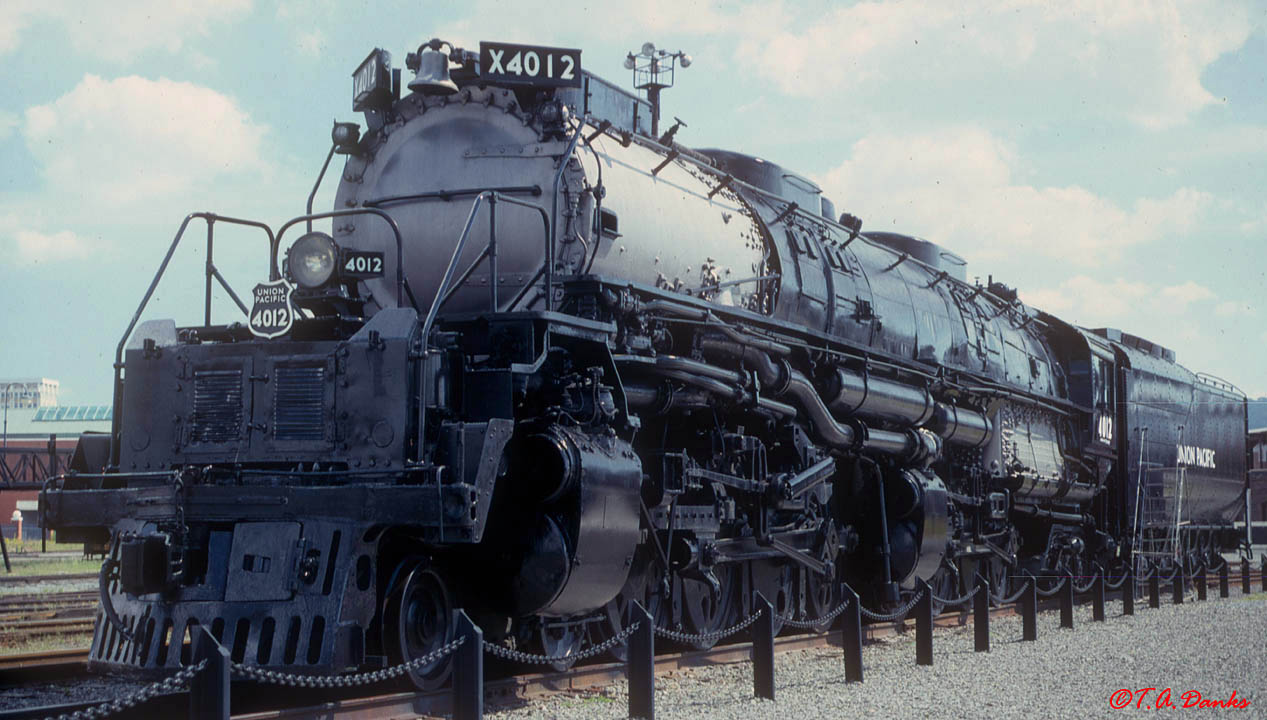 What can be said? Just the biggest there is and one of the biggest there ever was.
UP X4012 is shown above as it appeared in September of 1997 at Steamtown National Historic Site in Scranton, PA. It appeared in very good cosmetic condition at that time. I returned to Scranton in late winter of 2004 and found the locomotive's paint job had weathered considerably since 1997, with much streaking in evidence, as shown immediately below. Still, the machine is imposing and instills a feeling of respect for the power that once resided in its innards.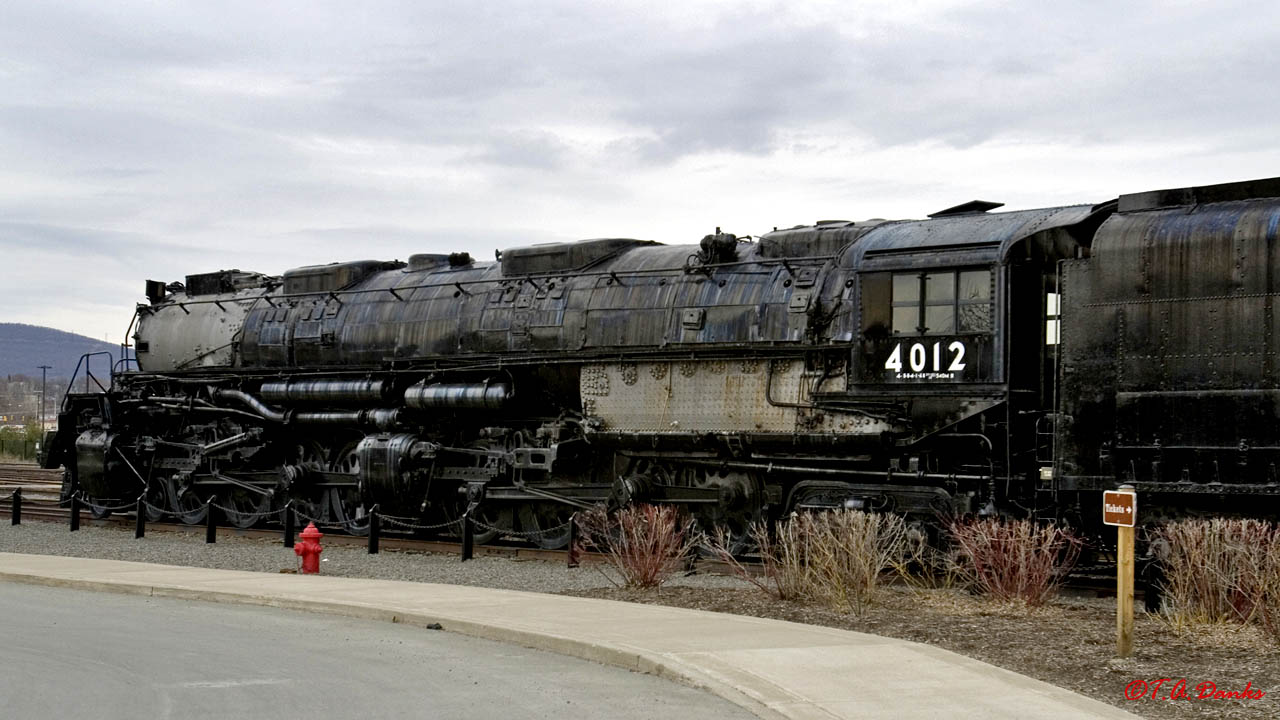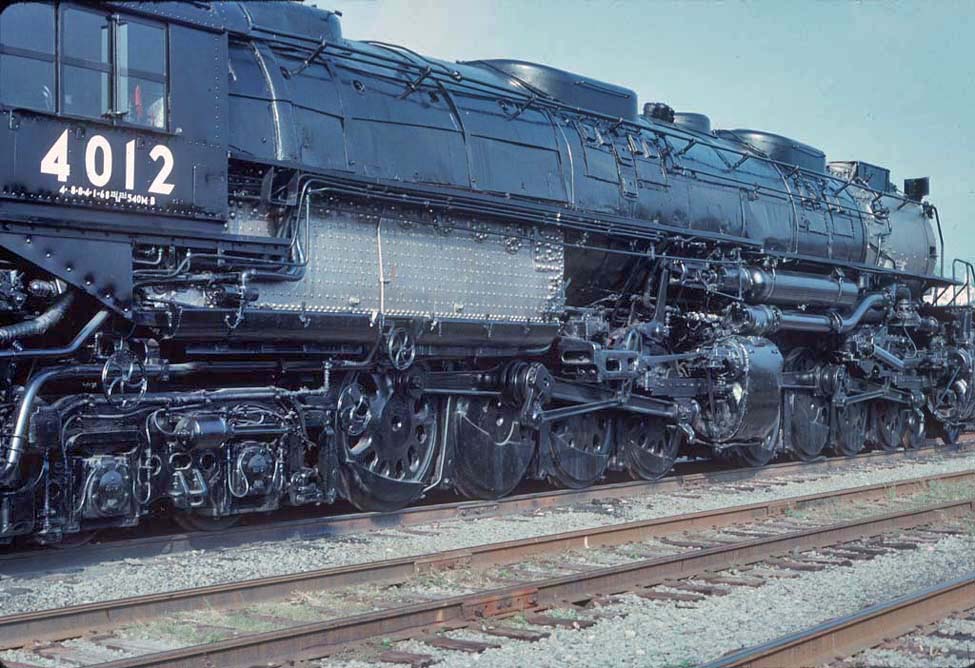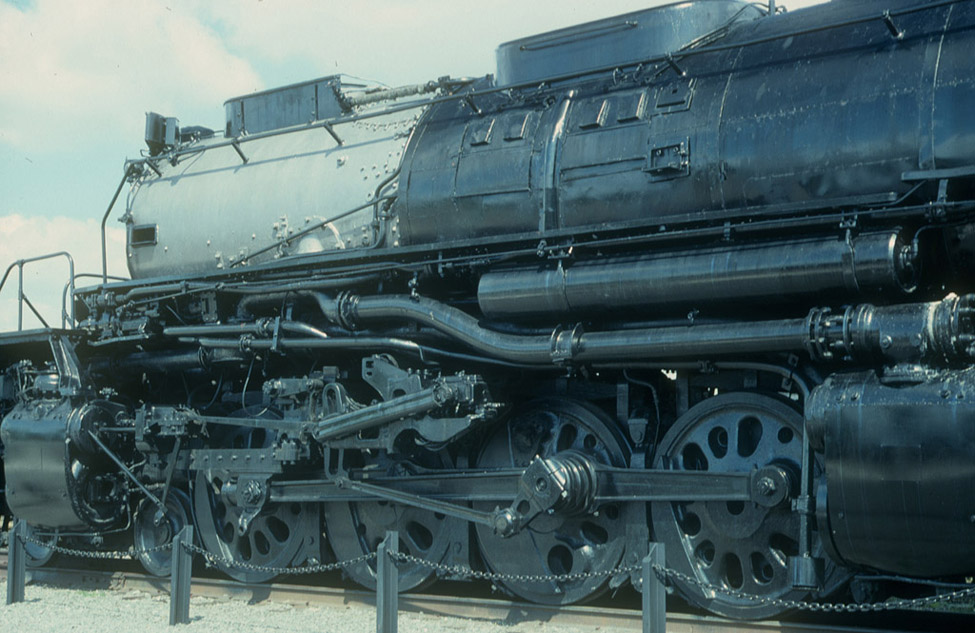 Steamtown USA, Sept., 1997
The short story is that these locomotives were designed to a very specific criterion . . . hauling heavy freight across the Wasatch Mountains in the western US unassisted. Twenty five were built in the early 1940's. They served until 1962. None survive in an operating condition today but several are on static display. To learn more about these gargantuan steam locomotives, see this link.
Use "Back" button or Return to Home